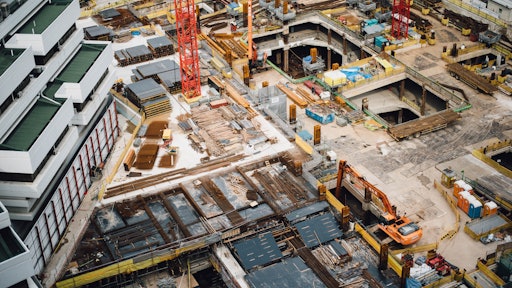 Chuttersnap/Unsplash
The ACI Foundation has partnered with the Carbon Leadership Forum on the formal launch of the public beta of the Embodied Carbon in Construction Calculator (EC3) tool.
The EC3 tool is a free, open-access tool for architects, engineers, owners, construction companies, building material suppliers and policy makers to compare and reduce embodied carbon emissions from construction materials. It was launched at Greenbuild on Nov. 19, 2019. 
With the launch of the EC3 tool, the building industry has a powerful new tool for supply chain specific analysis of embodied carbon data, utilizing the first searchable and sortable database of all United States and Canadian Environmental Product Declarations for concrete, steel, wood, glass, aluminum, insulation, gypsum, carpet and ceiling tiles. In addition, the EC3 tool is revolutionizing the EPD process. It is the first tool to create a digital EPD form and to translate all EPDs into that form for viewing and analyzing the data.
"The American Concrete Institute, ACI Foundation, and the greater concrete community have been developing industry-leading knowledge on the use of concrete in innovative and sustainable development," states Ann M. Masek, executive director, ACI Foundation. "With the generous support of our members and donors, we are pleased to invest in and join the collective in bringing the EC3 tool into practice."
ACI will conduct a webinar on the EC3 tool, titled "Innovation in Concrete Construction: Considering Embodied Carbon," on Dec. 4, 2019. The webinar will cover basics of greenhouse gas accounting and introduce the EC3 tool as a viable means for owners, designers and contractors to reduce emissions in their building projects. The webinar will be led by Anne Ellis, ACI past president, and Kate Simonen, director, Carbon Leadership Forum.