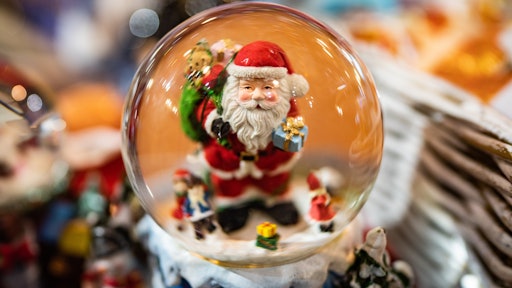 Mitya Ivanov/Unsplash
The Cement Masons, Plasterers & Shophands of Local 633 in New Brighton, Minn. take holiday spirit to the next level with a holiday village made of concrete. 
It has become a seasonal tradition for the apprentices to turn the union hall into their own winter wonderland. 
Each year instructor Jerry Grob and his fellow trainers plan projects using the skills apprentices will use in their trade to pour Christmas-themed walls, steps and ornamental concrete. 
See photos of the display here.
This year, the display features a 12-ft. snowman sitting on a 20-ft. highway roundabout disguised as a red and white peppermint candy.
There are also intersecting sidewalks that look like peppermint sticks and tiny concrete Christmas trees coated in plaster.
And don't forget about Santa who rides a power trowel rather than a sleigh.