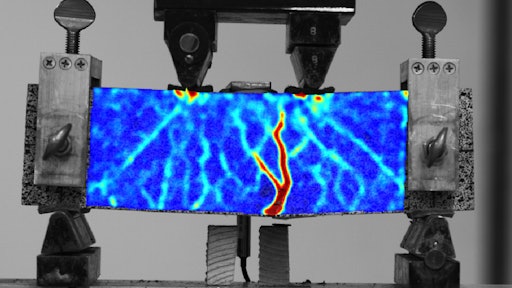 Photo courtesy of Berkeley Engineeing
By James Steinbauer
Researchers at UC Berkeley have developed a new way to reinforce concrete with a polymer lattice, an advance that could rival other polymer-based enhancements and improve concrete's ductility while reducing the material's carbon emissions.
The Berkeley team used a 3D printer to build octet lattices out of polymer, and then filled them with ultra-high performance concrete (UHPC), which is four times stronger than conventional concrete in compression. The reinforced material performed well in tests of compression and four-point bending
The technique, reported in the November issue of the journal Materials and Design, could increase the appeal of concrete, one of the most widely used man-made building materials and one of the world's most consumed substances — second only to water. It is cheap, abundant and strong in compression, capable of withstanding immensely heavy loads.
Read the full story at Engineering.Berkeley.edu.