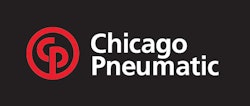 Hi Country Sales Inc. has partnered with Chicago Pneumatic Construction Equipment to be the manufacturer's representative agency selling throughout the state of Utah.
Hi Country Sales - in their 11th year as a manufacturer's rep agency – will have Salt Lake City based Mike Harrison selling the full line of Chicago Pneumatic Construction Equipment. Hi Country Sales is involved in selling to the rental, construction, concrete, industrial and welding markets.
"Hi Country Sales is very trustworthy and cares a great deal for their customer and dealer base, all values that are important to us at Chicago Pneumatic in partnering with a rep agency," says John Vogel, executive vice president, Chicago Pneumatic Construction Equipment. "They have been in our line of business for several years and always have done a tremendous job – it is a great fit for both Chicago Pneumatic and Hi Country Sales."
The construction line for Chicago Pneumatic includes handheld pneumatic tools, handheld hydraulic equipment, handheld petrol equipment, compaction equipment, rig-mounted hydraulic breakers, rig-mounted hydraulic compaction, portable diesel compressors, portable diesel generators, and portable light towers.
"We are very excited to now be able to provide Chicago Pneumatic equipment, especially with how large their product offering is – it is an area that gives us a lot more exposure as an agency," says Frank Wilson, president at Hi Country Sales. "They are very different than a lot of manufacturers in having a broad product line and that will mean a lot to our customers."
For more information on the Chicago Pneumatic Construction Equipment, please visit www.cp.com.
Companies in this article