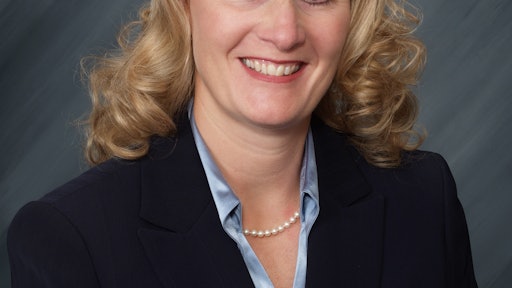 The Concrete Joint Sustainability Initiative (CJSI) announced the appointment of Julie Buffenbarger as chair of CJSI. The coalition also elected James Toscas and Kevin Mlutkowski as vice chairs focusing on advocacy and operations, respectively.

CJSI is a coalition of industry institutes and associations representing individuals and companies that design, fabricate, construct, or maintain concrete structures.

As chair of CJSI, Buffenbarger will leverage her knowledge of concrete to increase educational opportunities and build partnerships highlighting the sustainable, durable, and resilient benefits of concrete design and construction. Buffenbarger is a construction specialist with Lafarge, a fellow of the American Concrete Institute (ACI), and LEED AP BD+C accredited. She also serves as chair of the ACI Sustainability of Concrete technical committee.

"Concrete is the foundation of resilience," says Buffenbarger. "Concrete provides countless solutions to building green, energy-efficient, durable, and secure buildings and infrastructure in our communities. Through the Concrete Joint Sustainability Initiative, we work to increase awareness, outreach and education so that the role and charge of concrete in resilient and sustainable development is understood globally."

As vice chair of advocacy, Toscas will advocate influence on public policy, laws, and budgets to educate government officials and the public about the role of concrete in sustainable and resilient construction. Toscas is the president and CEO of the Portland Cement Association.

Mlutkowski is the director of sustainability and marketing with the American Concrete Institute and LEED AP BD+C accredited. As the vice chair of operations for CJSI, he will oversee day-to-day operations to support the administrative, strategic, and educational efforts of the Initiative.

"We graciously acknowledge and thank outgoing chair Aris Papadopoulous and vice chair Florian Barth for their vision and leadership in establishing CJSI in 2009. Their strategic guidance, innovative initiatives, and unwavering commitment have resulted in a united concrete industry platform regarding sustainable and resilient construction," says Buffenbarger. "We wish Aris and Florian all the very best in their future endeavors and look forward to their ongoing involvement in our industry."

For more information about CJSI, visit www.sustainableconcrete.org.