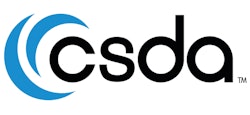 CSDA has chosen a speaker who has seen the whole world from a different perspective—over nine short days—to provide attendees with an exhilarating keynote presentation during the association's 44th Annual CSDA Convention & Tech Fair, March 8-12, 2016, at the JW Marriott Desert Springs Resort & Spa in Palm Desert, California.
Dick Rutan made history in December 1986 after completing a nine day, three minute and forty-four second non-stop and non-refueled flight around the world, setting records that remain unchallenged today. He was awarded the Presidential Citizen's Medal of Honor by President Ronald Reagan four days after the epic landing and has since been inducted into the National Aviation Hall of Fame. Before his record-setting flight, Rutan flew 325 missions during the Vietnam War, 105 of them as a member of the Super Sabre Forward Air Control, a high-risk operation commonly known as the "MISTY's." Before retiring from the Air Force in 1978, Lt. Col. Rutan was awarded the Silver Star, five Distinguished Flying Crosses, 16 Air Medals and a Purple Heart.
Dick's high-energy keynote presentation about his career in the Air Force, around-the-world flights, being stranded on the North Pole and other adventures will keep CSDA Convention attendees on the edge of their seats and emphasize the power of dreams, dedication, desire and determination.
During the rest of the convention, attendees will be able to choose from a range of beneficial business sessions and valuable networking events specifically chosen to educate and entertain respectively. In addition, the association's Tech Fair will give company owners and decision-makers the chance to meet manufacturers and service providers face-to-face in an intimate setting not achievable during large trade shows.
As for the choice of hotel, the JW Marriott Desert Springs Resort & Spa is the ideal convention venue and has something for everyone. It offers the utmost in luxury and relaxation, including a stately lobby complete with cascading waterfalls and meandering waterways, six restaurants, two championship golf courses and spacious guest rooms appointed with high-tech amenities and elegant decor. This event is not to be missed.
The CSDA Annual Convention is attended by owners, managers and operators from concrete cutting, polishing and imaging companies as well as representatives from manufacturers and distributors who support the industry with products and services. Anyone who falls into these categories should join CSDA for this flagship event. Registration opens November 2. For more information, visit www.csda.org/convention, call 727-577-5004 or email info@csda.org.