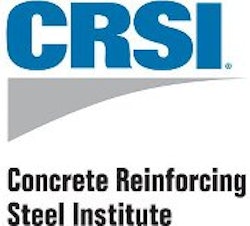 The Epoxy Interest Group is pleased to announce Wes Miller has accepted the position of Managing Director. Miller will be responsible for all operations of the Epoxy Interest Group of CRSI, promoting the interests and advantages of epoxy-coated reinforcing steel to the user community, especially Departments of Transportation, developing and implementing strategy relating to market development of epoxy-coated reinforcing steel including representation on national technical committees such as CRSI, ACI, and ASTM, development of print and digital publications including newsletters and advertising materials, websites, and representation at trade shows.
During his career, Miller has successfully developed new business and promoted various specialty steel products through the domestic and global markets. He also holds a patent, written a technical specification document, and has been invited to be a subject matter expert and guest speaker on numerous occasions.
Professional experience includes positions as Division Manager, Global Sales Manager and General Manager within industry companies.
Wes holds a B.S. in Marketing from the Pennsylvania State University, and an MBA from the University of Pittsburgh Katz School of Business.