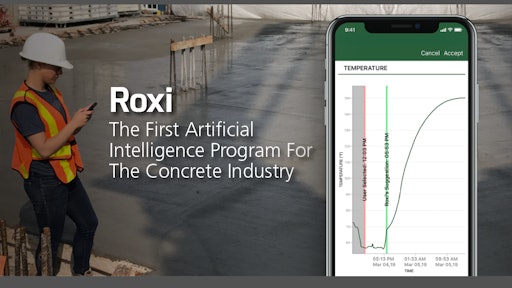 Giatec
Contractors may soon be able to more accurately monitor the quality of concrete on jobsites, reducing the chance of human error, thanks to new artificial intelligence-enabled (AI) solutions.
Giatec, which provides smart concrete testing technologies, unveiled the first AI program for the concrete industry at bauma, the world's largest construction tradeshow.
Relying on Giatec's wireless SmartRock concrete temperature and strength sensors, the program affectionately named "Roxi" will use  SmartRock data to detect anomalies at various stages of the concrete life cycle, including production, delivery, placement, hardening and while in service. SmartRock is currently used in over 3,800 projects worldwide, giving Roxi access to millions of data points. The accurate real-time assessment and prediction of concrete performance during these stages is nearly impossible for humans.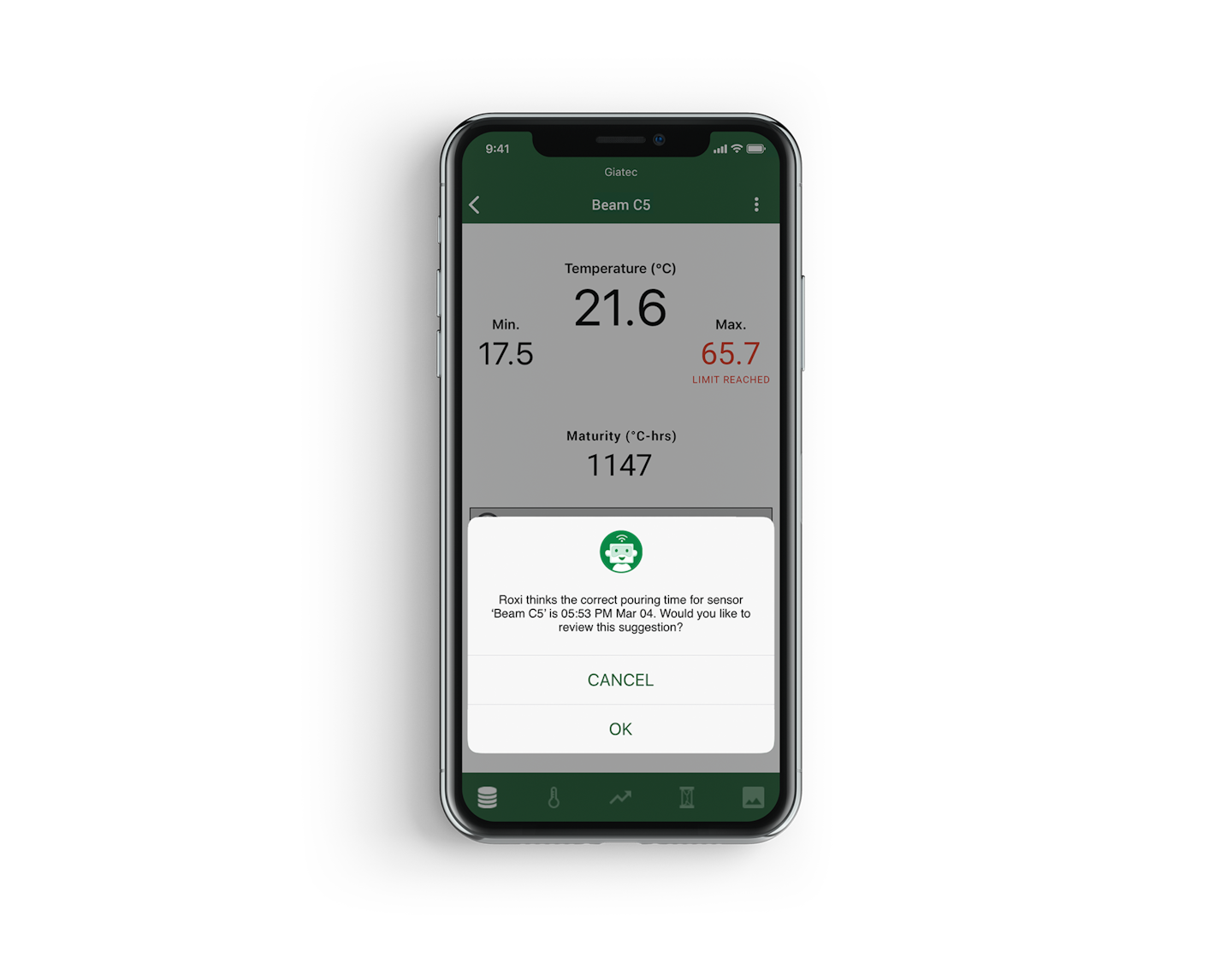 Giatec
Roxi was developed in conjunction with Quebec's AI institute, Mila, whose founder of the machine learning laboratory, Yoshua Bengio, was recently awarded the Alan Turing Award, considered to be the unofficial Nobel Prize for Computing.
"We wanted to work with the leading authority on artificial intelligence to enhance our in-house machine learning capabilities," says Dr. Aali Alizadeh, chief product officer and co-founder of Giatec. "Roxi is another leap forward for Giatec, ensuring that concrete testing speeds up the construction process, rather than slow it down."