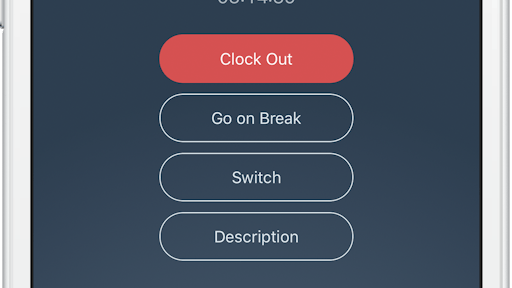 Mobile app: busybusy Time Tracking
Developer: busybusy.com
Cost: Free
Available on: Apple and Android devices
The busybusy app is a time tracking mobile application that helps contractors track and monitor jobsite data in real-time. busybusy was built by construction companies specifically for the construction industry. The app tracks hours and labor costs by project, employee or company.
The busybusy app also features a management dashboard where contractors can monitor employee activity, labor costs and job progress in real-time. The dashboard gives owners, supervisors and office admins instant access to timecards, reports and photos stored in a secure workspace. With the dashboard, you can see who is clocked in, where they clocked in and what project they are working on. You can also track overtime, time off and integrate with payroll.
busybusy has three pricing plans. The free plan includes a 100 user limit. The Pro plan for $11.99 per month per user has added features including labor budgets, advanced reporting, custom user permissions, job notes and photos, time entry logs, time entry conflict resolution and QuickBooks desktop integration.
App features:
Clock in/out or create manual time entries
Edit multiple time entries at the same time
Upload and manage project notes and photos
Record weather conditions and other jobsite updates
Track, predict and minimize potential overtime hours
Send time and location based reminders
Organize workflow into projects and subprojects
View reports for job costing and project management
Automatically sync data with desktop versions of QuickBooks
E-signatures for time card approval
Offline work mode
Manage equipment: view live GPS locations, remaining fuel levels, employees who logged time and total hours on each machine