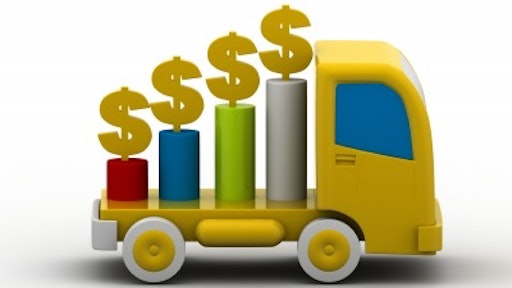 GPS fleet tracking software is a system that allows fleet managers to closely monitor drivers, speeds, fuel efficiency and more. While the upfront investment may not seem as though it is worth the cost, think again. Fleet tracking software can increase your construction company's efficiency and customer service while reducing company costs, year after year. Here are a few reasons to consider investing in GPS software for your business.
Greening (and Saving) with GPS Fleet Tracking
Increased efficiency
Your business can increase the productivity of your team by tracking vehicles in real-time. This helps keep crews on task rather than tagging along on jobs where they aren't needed. Many fleet tracking software solutions help businesses find the best routes for their drivers. By doing so, your drivers can improve customer service by finding the most efficient routes for speedier arrivals and providing customers with more accurate and up-to-date arrival times. World Way Inc. found that customer satisfaction increased since its business began implementing a fleet tracking solution.
Find the best routes: Historical routing information, custom geographics and the ability to share tracks among drivers can help you find the best routes, shortcuts and detours to avoid within a certain radius.
Track time at each location: Keep track of when vehicles are in one location to see where time is wasted at intersections, certain jobs or stops along the way.
GPS Tracking and Fleet Management Software System Pays Big Dividends
Improved driver safety
Business owners and managers are always looking for ways to ensure the safety of their staff. When it comes to company vehicles, the risks are often even greater. GPS software can improve the safety of drivers and make them more accountable. In one survey conducted by Aberdeen, 37 percent of service and manufacturing organizations cited improving driver safety as a reason they purchased and utilized fleet tracking software. With the aid of alerts from GPS fleet tracking software systems, top performing organizations were able to improver driver safety by over 40 percent.
Use real time alerts: Real time alerts keep drivers in the know when they aren't around their vehicles or if their equipment has been compromised.
Get speeding and hard breaking alerts: These alerts can inform managers if an employee is driving dangerously. Managers can respond to the situation and help prevent accidents that are a result of dangerous driving.
Reduced company costs
All businesses are looking for ways to better their bottom lines. Your construction company can cut costs by using a GPS tracking solution. GPS tracking can help reduce fuel costs and maintenance costs. In the same Aberdeen study mentioned above, reducing fuel costs was one of the main reasons (28 percent) companies invested in this type of software solution, and the average drop in fuel related costs was 5 percent. Fine Painting and Allied Services reduced overhead by 20 percent when using tracking software, and Buckeye Rural Electric Cooperative was able to reduce unnecessary mileage by 8 percent per year, saving the company over $12,000 in fuel alone.
Use analytics: Analytics reports help you assess the performance of drivers, the efficiency of routes and how much time and gas are wasted.
Reduce time theft: Accurate reports can be pulled from your software solution on a daily, monthly or yearly basis. This, with your analytics, can help you determine whether or not employees are truly working where and when they say they are.
While the upfront cost of investing in a GPS tracking software may cause hesitation, make sure you weigh out the long-term costs. This type of solution could end up saving your business a bundle in the long run. Increased efficiency, improved customer service and the safety of your drivers, as well as reduced company costs are just some of the benefits that come with an investment in fleet tracking solutions. However, this type of software may not be for everyone, so it is important to speak with others in your industry and multiple providers to find out whether or not you'll truly be able to make the most of GPS tracking software.
Erica Bell is a writer for Business.com, a lead generation and small business resource. Erica covers a range of topics including business efficiency and software trends.