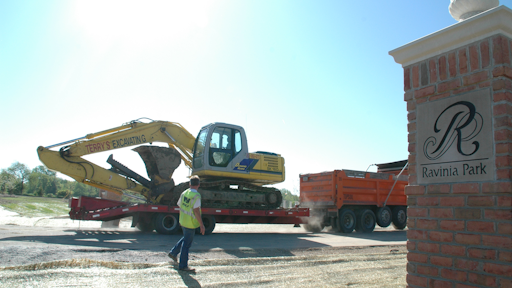 When selecting an electronic logging device (ELD) for your fleet, start by looking at what consistutes an ELD. The Federal Motor Carrier Safety Administration (FMCSA) rule permits the use of smartphones and other wireless devices as ELDs as long as they satisfy the technical specifications, are certified, and are included on the FMCSA website tthat lists compliant ELDs. It is up to you to make sure the specific model ELD you are considering is on FMCSA'a list of registered devices. You can find it at https://3pdp.fmcsa.dot.gov/ELD/ELDList.aspx.
Learn more: The Contractors' Guide to ELD
While many ELDs may be part of a Fleet Management System (FMS) or include FMS functions, there is no requirement for Fleet Management functionality. An ELD that complies with FMCSA requirements is what is required by the ELD rule.
While cost is an important selection criterion, it should not be the only factor in selecting an ELD. Onboard devices now cost about $200. Back-office systems used to manage the data are web-based, eliminating special software or hardware requirements. Data subscription fees have fallen. 
Advantages of Automated Inspections
ELDs provide many benefits in terms of time savings and record keeping. Rather than drivers spending time filling out paper logs, the information is automatically populated by the ELD device. With the ELD handling the most frequent logging chores, the driver is responsible only for entering exceptions such as changing trailer information or shipper info between loads.
Drivers submit electronic logs at the end of their work day. Some systems automatically audit logs for form and manner errors, limit violations and ensure accuracy (by comparing it to other data provided to the system). Violations will be flagged immediately so action can be taken with the driver to ensure the problem is not repeated.
Automating Driver Vehicle Inspection Reports (DVIRs) adds efficiency and reduces potential fines. If a vehicle meets the criteria of a Commercial Vehicle, a DVIR needs to be filled out and stored by the driver each time prior to operation. You must store the log records and the inspection report records and be able to present it to law enforcement as well as at the time of a carrier audit.
Many ELDs streamline and simplify the DVIR process for drivers. They can sign off on a full inspection, include detailed photos and synchronize instantly with a central database, all from a mobile phone or tablet. DVIR compliance forms can be signed, stored and customized to include additional maintenance information for specific assets. Completed forms are securely stored to meet FMCSA data requirements.
The DVIR technology can be set to make sure drivers conduct a thorough inspection. Using smart detection software, it makes sure drivers have physically checked the vehicle, taking enough time to do a full inspection. The ELD device-based solution avoids the problems associated with inspection point systems that rely on stickers exposed to the weather or harsh driving conditions.
The DOT requires 12 different inspection points on a vehicle as part of a pre- and post-trip inspection. ELDs have the capability to go beyond what's required. For instance, say you want to include additional inspection points. A boom truck is a good example. You may not be required by law to inspect the boom, boom hydraulics and boom cradle, but as a company regulation, you may want to inspect different components. You may also need to tow assets other than trailers, such as light towers, generators, compressors, etc. You can maximize your investment in the ELD if the inspection form goes beyond what's required by the DOT. Make sure your vendor gives you the flexibility to have custom menus and custom questions per vehicle and asset type.
Don't forget that DOT vehicle inspections include the item being towed. Make sure the ELD vendor you are considering has the flexibility to automatically trigger an inspection form for a trailer or specific other asset when towing.
Look for Customized Solutions
All of the rule sets available with a particular ELD system need to comply with the way your business operates. Look at personal conveyance, air-radius and other [regulatory] components required from an ELD perspective, and then look for the right solution for your business. It is important that you make sure when you are working with vendors that they meet your business requirements and how you do business. 
Advantages of ELD systems extend well beyond automatically tracking hours of service. But not all ELD solutions are created equal, and many offer unique features that may prove beneficial in your particular situation. For example, ELD data can help you maximize utilization of a vehicle. You can geofence repair shops and know when that vehicle goes into a shop and is down for a certain period of time.
Insight into how the fleet is operating can help you better manage expenses. Fuel cost is one of the biggest expenses with most customers. Being able to reduce idling and theft of usage of that vehicle after hours is a real benefit. With an ELD solution, you can set up parameters to track that data. You can also make maintenance and business decisions based on the data captured.
ELD applications work across a mobile or fix-mounted tablet in a vehicle. Many owners prefer fixed-mounted tablets since they stay secured in the vehicle. However, you may want to use bar codes or near field communication (NFC) tags for inspections. To use this type of capability, you would need a mobile tablet solution that enables you to walk around the vehicle to do your checks, scan QR codes and take pictures of defects.
A further consideration is the level of desired integration. You may want the device to operate on a common system such as iOS, Android or Windows so it can coexist and integrate with your company's other business systems. Look at the integration available from the ELD supplier.
Other Considerations
Make sure the ELD supplier covers the air-mile radius rule set if you fall into the short-haul exemption. If you do business within a 150 or 100 air-mile radius, you don't need a physical graph log. You are able to use the system to track your on-duty and off-duty time and you are also not required to put in a 30-minute break. This regulation is beneficial to the way most contractors work. But make sure your ELD supplier has the ability to track and convert the required information should you breach the air-radius limitation.
The personal conveyance rule may also need to be considered. It applies when drivers are allowed to take vehicles home and have the capability to use that particular vehicle for non-work driving. Make sure the vendors you choose have the personal conveyance rule set so you can utilize that, as well.