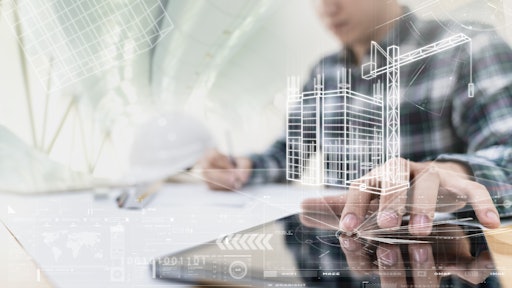 ©Chaay_tee – stock.adobe.com
It's no secret that construction has tended to lag other industries in terms of productivity enhancements and improvements, especially where technology adoption is involved. 
Erin Roberts, global engineering & construction leader, Ernst & Young"That follows very closely with a long history of thinly capitalized companies, low barriers to entry and low margins in the industry not really providing the adequate amount of capital to allow for investment in it," says Erin Roberts, global engineering & construction leader, Ernst & Young (EY). He notes construction has been one of the last to adopt even common technologies such as enterprise resource planning (ERP) systems.
But this is changing and quickly. In 2018, EY did a study of its contractor clients and asked them what was the most important innovation needed to make their organizations successful. At the time, the No. 1 response was ERP systems. That curve has since steepened.
"Companies in the last few years have really embraced and adopted ERPs," Roberts says. "And they have started to see the future of innovation through the use of technologies and project management and building information management systems.
"That was all happening prior to COVID because our clients saw that it was a way to differentiate themselves and to enhance their productivity," he continues. "For a contractor, if you can enhance your productivity on a lump sum or fixed-price contract, you get to keep that money. So, there was this sort of convergence of risk and productivity enhancement and technological innovations that created this drive for adoption."
Staying Abreast of the Technology Trend
As a global audit and tax advisory and consulting firm, EY serves all manner of industries, including construction, architecture and engineering. It works with major players across the globe. "Pretty much any major contractor in the world, we're doing some level of consulting, audit or tax services," says Roberts.
This enables Roberts and his team to stay abreast of the trends affecting the industry and make sure all EY clients, regardless of size, can take advantage of its global reach. This includes in the U.S., where the construction market tends to be more fragmented with a lot more contractors of a smaller size.
"We are able to provide a lot of know-how, insight and information to those companies based on this sort of large-scale presence we have in the industry," Roberts asserts.
Technology adoption is one of the trends EY is following closely. According to Roberts, in the 2018 study, 98% of respondents said digital was critical to the future success of their organization. "But only a quarter of them could identify who in the organization was responsible for the strategy for digital," he comments. "That [curve] has also steepened."
Consider a recent call with the chief digital strategy officer at a private national engineering firm. "That position did not exist two years ago," says Roberts. "So, I think companies are embracing this and seeing this as a way forward."
COVID's Influence on Adoption
New software and hardware technologies are offering opportunities for construction business owners to enhance productivity. But Roberts argues that productivity and health and safety are inseparable. "Meaning they can work against each other, but you can't do one without impacting the other," he states .
Roberts actually views past poor productivity performance in construction as a positive thing — at least to a point. "What it has meant over the last 30 years is more people are going home safe. There are less injuries on the job," he explains. "Regulation has increased. Our ability to focus on health and safety is increased.
"Construction sites are the most dangerous places on the planet, so it's okay to sacrifice productivity with saving lives and improving health and well being," he adds.
Roberts now believes we've reached a "moment" where technologies can allow the industry to do both — to improve the health and safety of the workforce and improve productivity. The pandemic helped bring the industry to this juncture.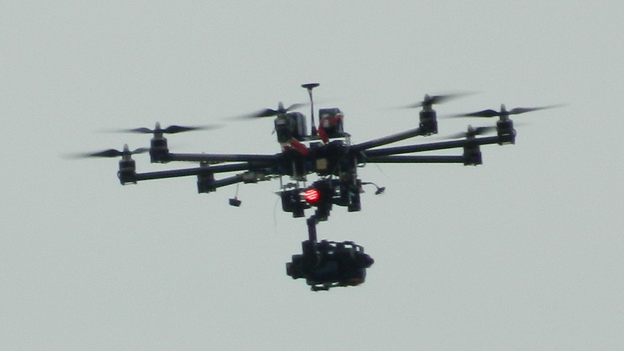 New software and hardware technologies are offering opportunities for construction business owners to enhance productivity and address worker safety concerns. "COVID-19 shut down jobsites and [contractors were] having to create changes in behavior overnight. This wasn't a decision about, 'Do I have enough capital to deploy to get drones in the air?' That wasn't a choice. It was a requirement because you had no other way to carry out the health and safety aspects of that COVID jobsite," he says.
The crisis drove a behavior change among those who were reluctant to try new things, lacked capital or were skeptical whether they would work. "They didn't have a choice but to try," says Roberts. "And as soon as they started to try it, they realized it was successful."
Roberts now anticipates a paradigm shift, with the approach to technology in the post-pandemic world looking much like it does now. "We realized through this crisis that we can improve our businesses without a whole lot of cost," he states. "I think companies are going to be a lot more open to change."        
Increments vs. Disruptions
There is a lot of talk about "disruptive technologies," but Roberts believes the term has been too broadly applied. "I don't know if they're necessarily disruptive or if they're sort of incremental things we should be doing to improve our businesses," he states.
"What I do think is truly disruptive are some of the off-site prefabrication, modular-type innovations that are occurring. The Katerras of the world really are trying to reinvent construction altogether," he elaborates. "I do think 3D printing and robotics can change how we do things."
Yet, most of the technologies being applied today don't fall within that scope. Rather, EY sees more opportunity in "incremental innovation."
"We'd love to be able to help a client disrupt the whole industry and be the Amazon of the [construction] world, because that's great," Roberts says. "But I think there's plenty to do in this incremental innovation aspect of improving what we do today.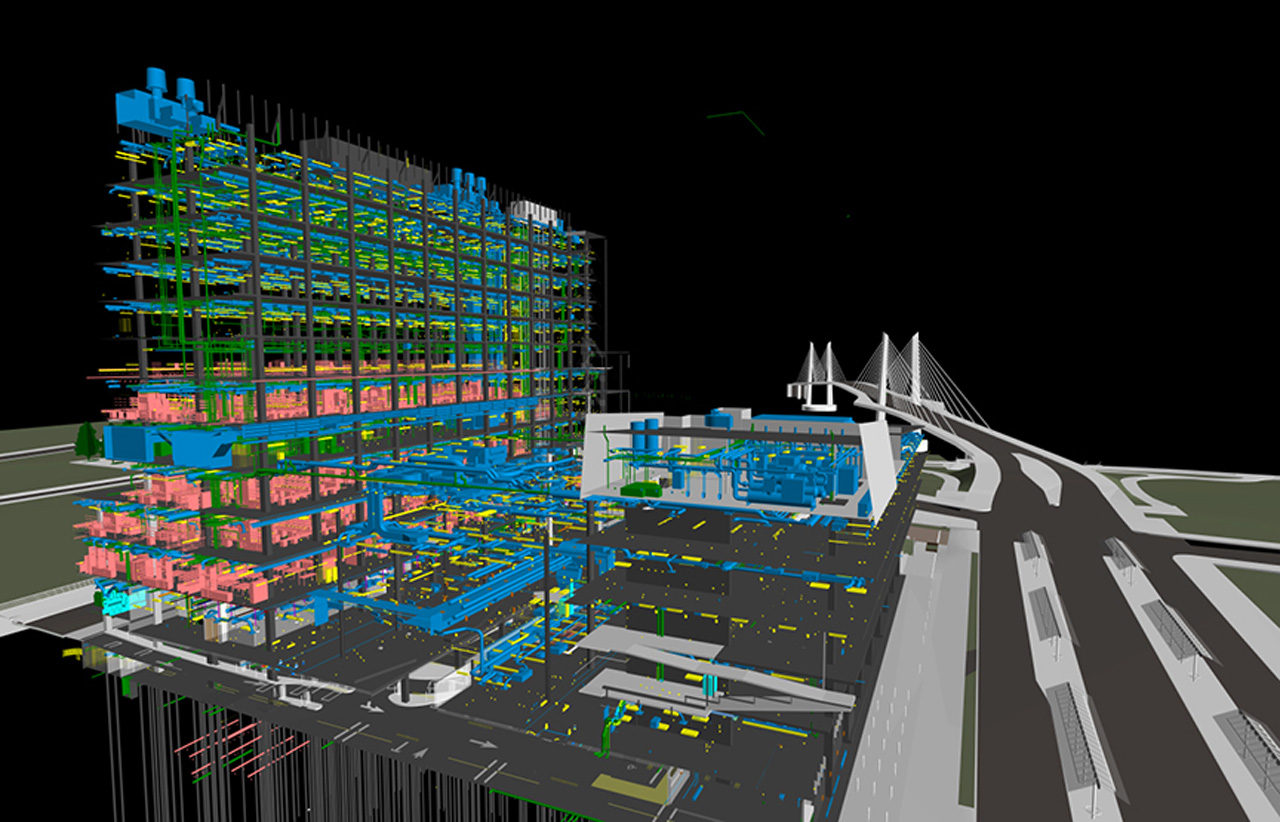 The construction industry has begun to see the future of innovation through the use of technologies such as project management and building information management systems.JE Dunn Construction
"It's a hundred little things that are aimed at improving productivity and health and safety on the jobsite," he continues. "I don't really consider those disruptive. To me, that's almost like 'evolutions.' It's not throwing out the old and bringing in something new... Where a lot of the energy is today is to improve the old way of doing things and get to a point where we can do it even safer, faster and cheaper."
 But while not "disruptive" by definition, some key technologies will have a major impact on the industry. "The convergence of building information management systems, robotics and LIDAR scanning, and the pairing of that with data analytics and artificial intelligence — that to me has the largest power to be highly impactful to the productivity on jobsites and the life-cycle costs for the assets," says Roberts. It will also mean more profit for contractors, less risk for employees and more.
Look at the ability to take reality capture LIDAR technology and marry it to a BIM model to gauge building accuracies within millimeter tolerances. "Think about it. [LIDAR mounted on a robot is] a box that drives around a jobsite, takes pictures and maps the reality of what exists there in real time, then compares that to what the architectural drawings said it should have been," says Roberts. If the tolerance is unacceptably off, say, on a load bearing wall, the user is immediately alerted and corrective action can be taken if needed before a very costly error occurs.
"If you were to realize that upon [final] inspection, that's a tremendous mistake because then you're dealing with the structural integrity of the building," says Roberts. "Things like that are very useful and being deployed today."
Worker Health and Safety
Deployment of the 5G mobile network promises to make advances in wearable technologies even more effective on construction jobsites, enabling Internet of Things (IoT) sensors to deliver large amounts of data seamlessly. This opens up opportunities both during and post-pandemic .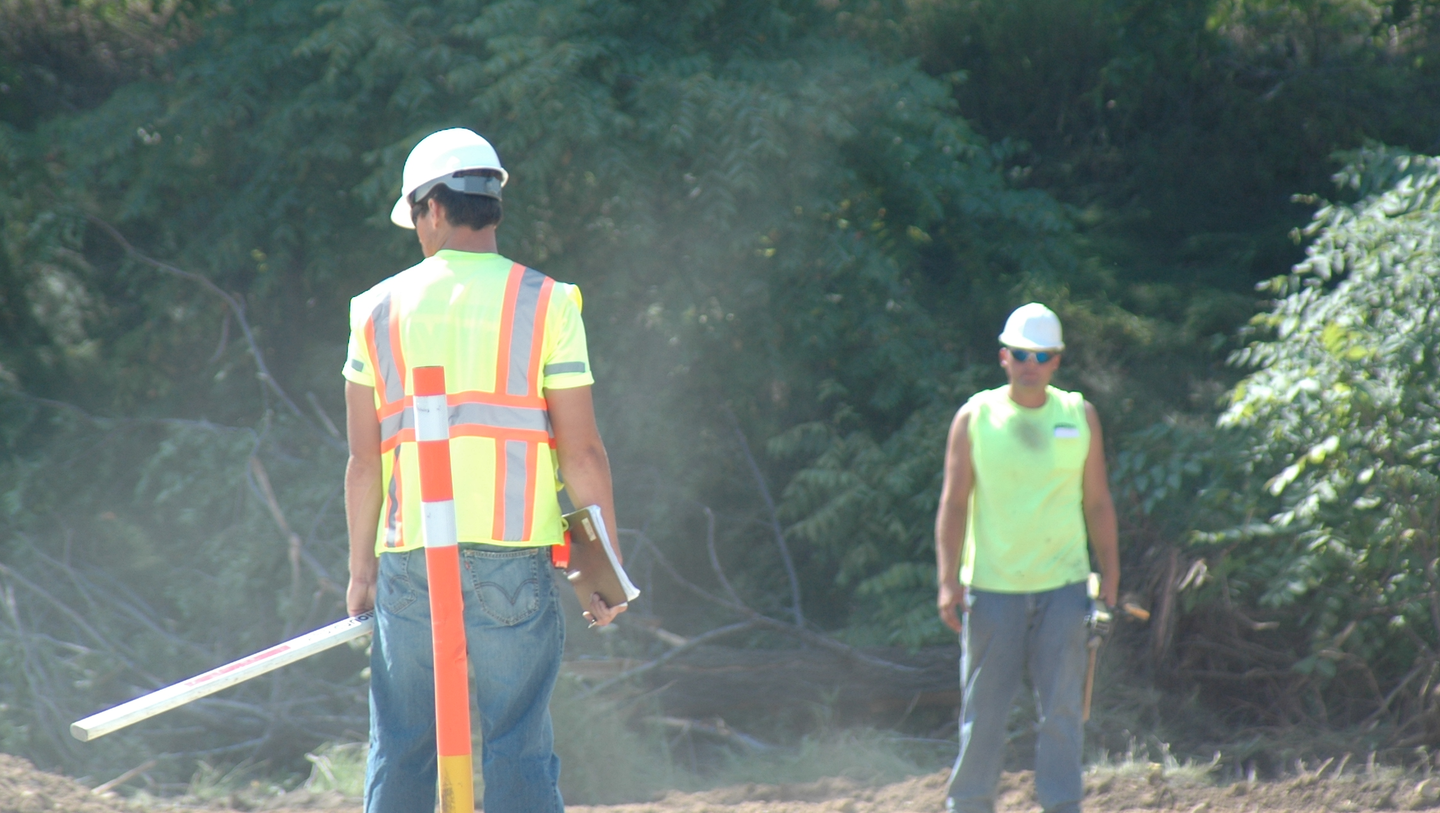 The pandemic emphasized the need to innovate to protect worker health and safety on the jobsite.""We thought of them as important in different aspects before, but they are even more magnified in this [COVID] world," says Roberts.
Take the Spot-r technology from Triax, for example. "Spot-r is a wearable that tracks movement of people on jobsites. It can tell whether you have had a fall… It can tell you that you're in the path of a bulldozer," Roberts states. "Under that context, that technology was being deployed to know where people are for health and safety reasons... Today, it's all about social distancing, so we have this sort of different lens. [The device] says, 'Okay, you guys are congregating too close together; you need to move apart.'"
Triax Technologies Proximity Trace Provides Social Distancing Solution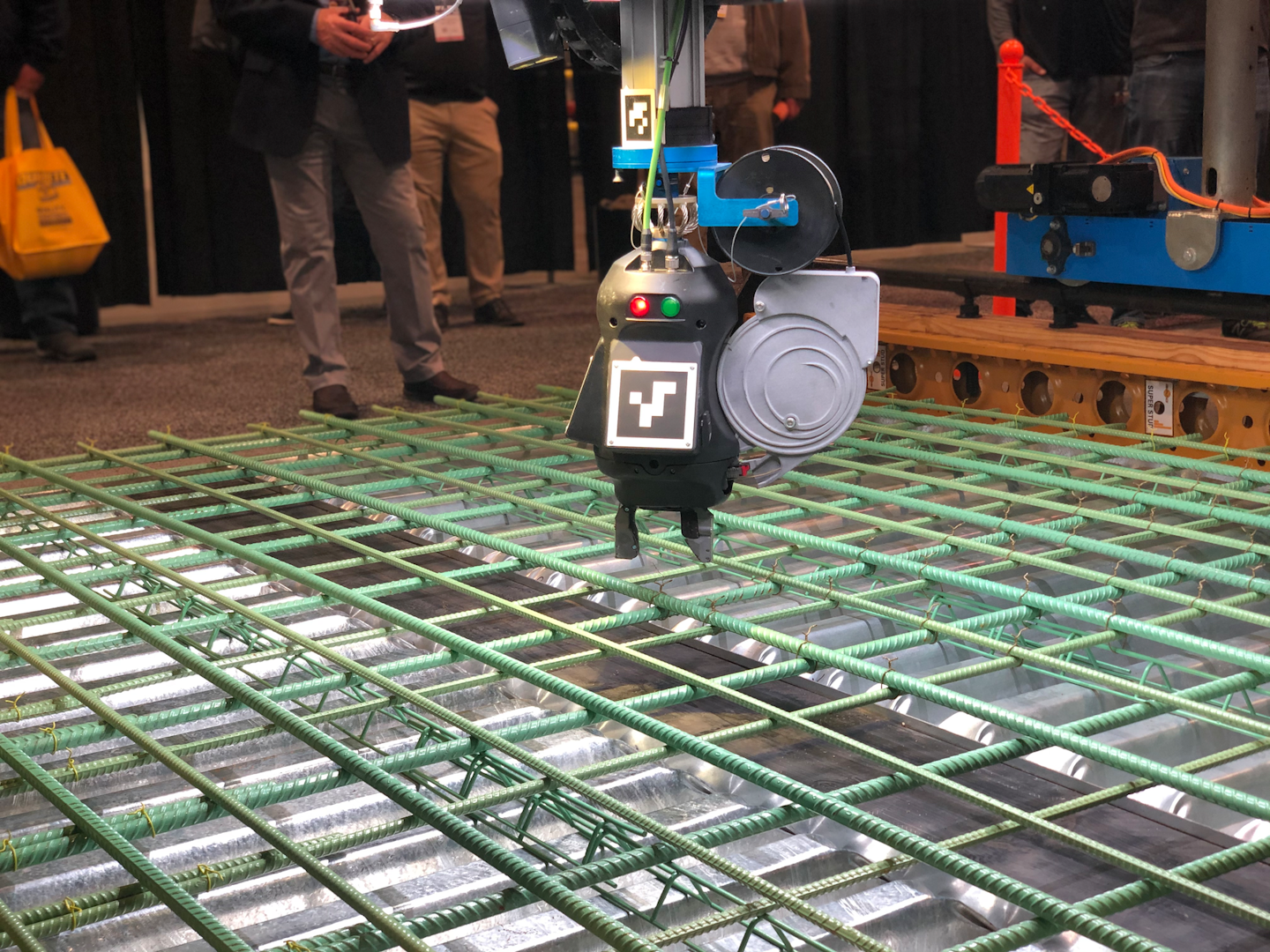 Robotic technologies such as the TyBot can enhance worker safety by reducing or eliminating repetitive stress-type activities.Advanced Construction Robotics
Another example is the SmartCap from SmartCap Technologies, which can indicate worker fatigue, dehydration and even body temperature. "In this [COVID] environment, any of these health and well-being technologies I think really will help [workers] feel more secure, but also have real benefits," says Roberts. "You can improve the productivity of the worker if they know you're taking care of them and they're healthy and prepared."
 Roberts cites other health and safety-related advances like exoskeletons and back braces that deliver more structure and support to enable workers to safely lift more weight, and robotics technology such as the TyBot autonomous rebar tying robot from Advanced Construction Robotics.
"[It's] hard to imagine that we're close to a situation where there won't be people at jobsites and there will be a bunch of robots putting up buildings," says Roberts. "But you can see how there are repetitive stress-type activities like tying rebar where it does seem to make a lot of sense to use technology like that — and the technology works."
Don't Wait to Seize the Opportunity 
The construction industry has a unique opportunity to seize upon the current focus on health and safety and drive incremental changes that can help operations adapt to a post-pandemic environment. "The crucible of change that drives the need to change behavior is here," says Roberts. "My encouragement is to ride that wave and turn it into one that can benefit your employees and the business."
But you need to move quickly. "My fear is we're missing a window," Roberts cautions.
Throughout the pandemic, construction was affected materially, but not to the degree of many other industries due to its "essential" designation. Activity continued at varying levels across the U.S., and the construction recovery following reopening proved quicker than most.
"That's in large part because contractors live off their construction backlog for a period of a year, 18 months or longer on some larger jobs," says Roberts. "The worry in this sector is nine months from now.
"We are entering this moment within nine months to a year where we'll be surviving as opposed to thriving," he predicts, should construction backlogs dry up. "I'm concerned that the window might be closing and it's going to be two or three years from now before we pick up this drive for [incremental change] again.
"That is the basis for the mandate for change now," says Roberts. "That's the basic premise for why [taking steps] now is so important."