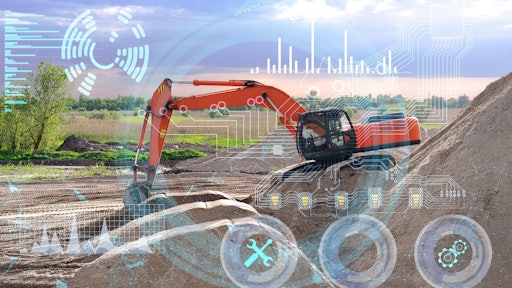 ©kosssmosss – stock.adobe.com
The increased demand for high-quality, affordable buildings and structures has made construction projects more complex. Also, the fight against carbon emissions, environmental exploitation, and waste disposal problems is pushing the construction industry to adopt safer solutions. As a result, there is an increasing integration of digital technologies in the construction industry in all facets of operations from the design phase to project completion. This is being done to make processes more efficient and safer. Here are some digital technologies applicable in the construction industry and how they help enhance efficiency.
Artificial Intelligence (AI)
Artificial intelligence has become a vital tool in the construction industry that helps perform complex tasks faster. Using Artificial Neural Networks, constructors can predict costs based on the project size, contract type, and materials to prevent cost overruns. This will help the construction company create a successful bid while maintaining its profit margins. Also, the building information modeling solution helps contractors create 3D models that give them insights to plan, construct, design, and repair buildings efficiently.
Construction projects have some risk factors, especially the bigger ones with multiple contractors working on different sites. Using AI, the project manager can determine the job site with the highest risks and allocate more resources to mitigate them, saving time and resources for the entire project.
The construction industry has the highest rate of workplace fatalities. But with AI, companies can use drones and cameras to detect careless workers' behaviors that could lead to accidents, such as lack of protective equipment.
AI also helps improve productivity. Companies can now use self-driving construction machinery to perform repetitive tasks. This allows the team to focus on more labor-intensive jobs, reducing the time required to complete a project.
Regarding quality control, you can take pictures of the entire project with a drone and have the neural networks check them against the models for inconsistencies. This can help contractors spot and correct mistakes early, saving time and money.
Software Solutions
Construction companies now use software to manage all aspects of the project and streamline the processes. The manager can use project management software to share valuable information with the team, assign tasks, track budgets, and even change requests. In case of a problem, those involved can easily communicate in a single forum to resolve it as soon as it is noticed. This help avoids delays and losses.
On the other hand, construction progress monitoring software helps the company track the progress of each task in real-time. This is to make sure that every construction phase aligns with the budget and that the completed tasks meet the specifications.
Construction companies also use document management software to safely store and handle drawings, project specifications, legal files, and contracts. Using this solution, the construction team can complete the required documentation in time and accurately in compliance with the regulation. This will save time and protect them from penalties. Another vital tool is the financial management software that helps the company track its spending, budgets, and payments.
It can become difficult for companies with employees across the country to keep everyone on the same page. A few years ago, companies would email building designs back and forth to make clarifications. But with communication software, a person can comment on an idea, and every team member will get a notification and respond in real-time, keeping everyone in agreement with how the project proceeds. Mobile-friendly software allows employees to access documents and communicate accordingly on- or off-site.
Virtual Reality (VR) and Augmented Reality (AR)
The application of virtual and augmented reality in the construction industry helps organizations to improve productivity and deliver better customer experiences. A person carrying out the project can wear AR headsets to send site data to the team off-site. The construction manager can even hold virtual tours to assess the project, which helps reduce errors. When a problem arises, the workers won't have to halt for hours waiting for the manager to provide a solution. They can inspect the project remotely using virtual reality and provide time-saving solutions. This way, the company can handle multiple tasks simultaneously since the manager can give recommendations without visiting the sites.
The team can identify and fix problems in the making by holding a virtual inspection before the project begins. This will also give the team an accurate estimate of the material needed to minimize waste.
Rather than using diagrams and drawings, the construction company can use VR to give their customers a virtual tour of their new building even before construction begins. Clients who live far from the construction area can track the job without going to the site. This is very effective in marketing the company.
Construction companies can also use VR technology to train their staff. If they have never used a specific machine, they can learn how to do it in a controlled environment, maximizing the operator's proficiency to create a safer working environment.
Data Analytics
Construction companies now use data analytical tools to evaluate patterns and gather insights to improve their operations. By reviewing big data, they can pick up patterns and construction risks to increase the efficiency and safety of their new projects. Using data, the companies can identify areas of inefficiency and make improvements.
By tracking the company's finances and the operation patterns, you can break down the cost of each task, see which subcontractors provide more profitable bids, and where your job runs into issues. With this information, you can identify areas where you are losing money so that you can minimize costs and improve profitability in your future projects.
Using data from previous projects, you can submit more accurate proposals. Real-time data also allows for adjustments of the projects to mitigate risks, boosting efficiency and saving money. By automating the data collection process, you get more comprehensive and accurate data to help you make analytics-backed informed decisions.
Technology increases productivity and mitigates risks. It also improves collaboration, workers' safety, and the accuracy of designs in the construction industry, giving you a competitive edge.