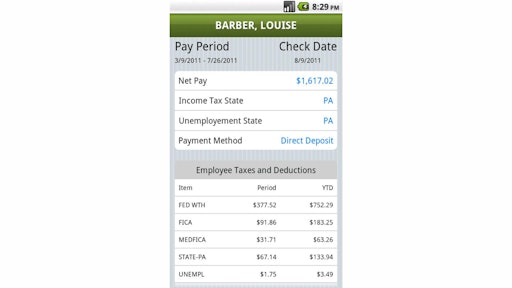 Mobile app: SurePayroll – Mobile Payroll
Developer: SurePayroll, Inc.
Cost: Free with existing SurePayroll account
Available on: Apple and Android devices
Use your SurePayroll account and the free SurePayroll mobile app for 24/7 access to calculate wages, deductions, benefits and pay employees with direct deposit or paper check. The SurePayroll allows users to enter wages and hours for payroll, vacation, sick and personal time for hourly, salary and 1099 contractors. Approval can be done within seconds no matter where you are. Once submitted, the app features alerts that notify the approver and administrator of payroll approval status. The app can also be used to deposit and file federal, state and local payroll taxes.
App features:
Payroll submission and approval alerts notification
Preview payroll totals and payment method to ensure accuracy
View or change check dates
View previous payroll summary reports
Stop direct deposit
Access employees' contact information
Calendar view of payroll deadlines, bank holidays, birthdays and compliance updates
View detailed reports of employee and company earnings, taxes, deductions and year-to-date totals
All communications protected by encryption
Login session times out from inactivity
No private information is ever stored on the device