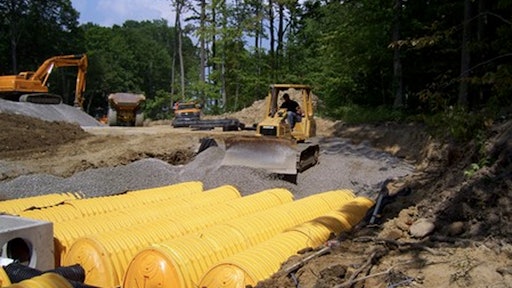 Here's an excerpt of the story "Telematics and Operator Behavior," in AEMP's magazine Equipment Manager, relays some important value Fredericktown, OH,-based Kokosing Construction gets from its home-designed equipment telematics system.
Tim Truex, manager of electrical/midsize equipment at Kokosing Construction, says his company's home-grown telematics system is unique in that the core of everything it does is a security card assigned to an individual.
The telematics box is wired into the machine ignition system. "In order for the machine to start," Truex says, "the operator has to swipe a valid card. The card is assigned to an employee number, which lets us know who started the piece of equipment and when the equipment was turned on; and along with other data like load counts or idle time, we are able to take all those different pieces of data and turn them into information uniquely tied to that operator."
Kokosing's telematics produce operator accountability. The technology allows a supervisor to go straight to the individual who needs coaching, and it saves time by identifying a specific individual rather than having to canvass all operators. This method prevents what Truex calls third-grade finger pointing.
"By identifying the operator who is consistently fantastic with idle time or super-productive with loads for the day, [they] can be recognized and rewarded by the company. We have championship incentive programs, such as Idle Champion of the Month, that recognize outstanding performance and, at the same time, add dollars to the bottom line. We work with people to improve them and help them get better. And that only helps the company get better," he says.
Kokosing's telematics help people work safer, thus reducing accident risks. Forklifts are a good example, Truex says. Forklifts can only be operated by trained personnel. The card swipe identifies if the operator has the appropriate skill sets to run the machine.
"Only the card that has been assigned to that operator who has proper training can operate the machine," Truex says. "Unqualified people are locked out."