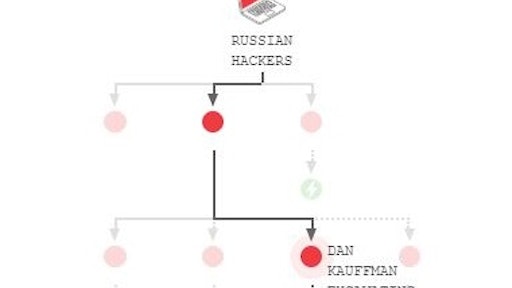 Wall Street Journal
One morning in March 2017, Mike Vitello's work phone lighted up. Customers wanted to know about an odd email they had just received. What was the agreement he wanted signed? Where was the attachment?
Mr. Vitello had no idea what they were talking about. The Oregon construction company where he works, All-Ways Excavating USA, checked it out. The email was bogus, they told Mr. Vitello's contacts. Ignore it.
Then, a few months later, the U.S. Department of Homeland Security dispatched a team to examine the company's computers. "You've been attacked," a government agent told Mr. Vitello's colleague, Dawn Cox. Maybe by Russians. They were trying to hack into the power grid.
"They were intercepting my every email," Mr. Vitello says. "What the hell? I'm nobody."
"It's not you. It's who you know," says Ms. Cox.
The cyberattack on the 15-person company near Salem, Ore., which works with utilities and government agencies, was an early thrust in the worst known hack by a foreign government into the nation's electric grid. It set off so many alarms that U.S. officials took the unusual step in early 2018 of publicly blaming the Russian government.