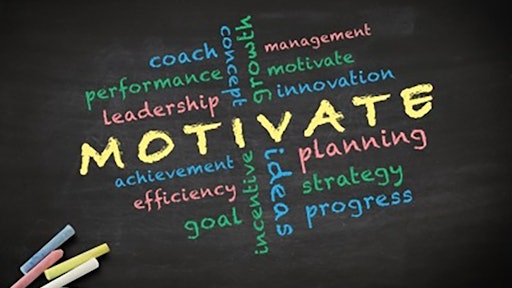 freedigitalphotos.net
Each new generation of young people shares a set of characteristics that were shaped by the times in which they grew up. With all the changes a contractor needs to prepare for as a business owner, you should ensure that preparing for the next generation of workers is on your list.
You might be interested to know that many of the perspectives held by today's young workforce are secretly held by older workers. A defining difference is younger workers will openly talk about what they want or believe in and will be quick to pack up and leave an organization if their needs are not met. Let me share with you a few examples.
Many younger workers, while wanting to work, want great flexibility in when and where they work. Older workers want that flexibility too; however, younger workers will not only talk about wanting it, many will leave an organization after a short period of time if they find the contractor not bending to their desires. Older employees may stay around longer and just live with it.
Another example includes the younger worker's desire to have more training or education about a job task before completing the job. Older employees new on a job want training, too, but they will more easily accept the all too often reality of needing to learn the job on their own.
Younger workers, if not adequately trained or supported in acquiring the needed skills, will consider leaving a valid option rather than figuring out a job on their own.
Today's younger generation will be your employee pool for the next 20 to 30 years. While some will adjust and conform to your company, many will continue to challenge your thinking and strategy. Here are a few ideas you might incorporate into your strategy.
1. Spend increased time upfront on orientation and training
Sounds easy, but this first item can eat deep into a contractor's time and money. Many contractors want to see a quick return on a new employee; they can't wait six months or a year to have an employee just beginning to earn their wages. This first item presents a paradigm change that contractors must force themselves to make.
Start by documenting the processes your company uses to complete work. No mater your specialty, write down the steps involved with completing any particular process. Such an effort can then be used as training materials.
Don't overlook the need to orient a new employee to your company and vision. If you do not have a company vision statement, mission, objectives and goals, shame on you. Your existing employees would appreciate that information, too.
2. Spend more time following up with younger workers
Whether you coach them personally or assign a more experienced employee to coach the younger workers, plan on a bit more time being spent with the new person. This effort makes good business sense with anyone because it normally results in greater loyalty, appreciation for your company and faster job results from the new employee.
3. Create detailed job descriptions and the measurements for success
Take the time to describe on paper what a job requires in terms of skills, capabilities, knowledge and experience. If younger workers must be capable of reading warning signs and safety messages, make sure they know this and can perform such an effort. Don't leave it to them to figure out what you expect.
4. When correcting, stay calm and show how it's done through demonstration
Younger workers are big hands-on learners. That's not all bad for you if you will take advantage of showing by example what is the right way to perform a task. That is why spending time on the job with younger workers is crucial. Take advantage of mistakes made on the job and turn such opportunities into field learning classes.
The younger workers are not hopeless, but they will frustrate a boss who is used to giving out orders and expecting people to do as they are told without a "Why?" coming back at them.
If you will earnestly try to implement just the four items discussed in this article, you will find much more productivity awaiting you from your new and younger workforce.
Brad Humphrey is president of Pinnacle Development Group, a consulting firm specializing in assisting contractors in the United States and Canada. Join Brad's weekly column by signing up at www.thecontractorsbestfriend.com.
*This article was originally published in 2013 and republished in 2019 as the tips provided are still relevant in today's construction industry.