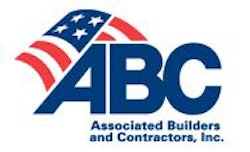 In February, the U.S. Department of Labor (DOL) requested a fiscal-year 2013 discretionary budget of $12 billion that includes $1.8 billion in resources added to "worker protection agencies."

Under the FY 2013 budget, the Occupational Safety and Health Administration (OSHA) would get an additional $5 million and 37 new inspectors for enforcement efforts; an additional $1 million for standards development; and $3.2 million less for federal compliance assistance programs, including the Voluntary Protection Program.

The Wage and Hour Division (WHD) requested an increase of $4 million and 35 new inspectors for enforcement efforts and worker misclassification, as well as an additional $6 million and 57 new inspectors for enforcement of the Fair Labor Standards Act. WHD also noted in its budget that it would continue to address Davis-Bacon Act wage survey backlog and work to ensure accurate wage rates.
The Office of Labor Management Standards requested a $500,000 increase and the Office of Federal Contract Compliance requested a $1.2 million increase.

For more information, read a summary of the OSHA budget webchat.