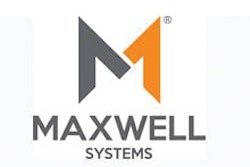 Maxwell Systems, Inc., a leading provider of complete construction management software solutions, today announced that ProContractorMX has been named Constructech's Commercial 2012 Top Product in the Trusted Products category. The Award recognizes technology solutions that have demonstrated the greatest innovations geared toward the commercial construction market. In 2011, ProContractorMX won the award for the New Products category.
"The needs of industry professionals have evolved, and today, determining the right solution for your company can be difficult as you wade through a sea of options," says Mike Carrozzo, chief editor, Constructech. "Our 2012 Top Products winners provide solid solutions in areas from mobility to BIM, and so much more. We truly believe these to be some of the best offerings found in the construction marketplace."
"Commercial construction companies were eager for an offering of a complete construction management software solution that we delivered with ProContractorMX," said Jim Flynn, Maxwell Systems President & CEO. "To be recognized as a trusted product among contractors is a great honor and this achievement reinforces our conviction that the all-in-one solution is unique and desirable among contractors seeking efficient ways to improve productivity and profitability. The features that bring mobility to the solution and work with the iPad have been widely embraced, and we will continue to innovate the solution and provide the services and support that our clients rely on."
Maxwell Systems ProContractorMX is a comprehensive, single software solution that provides end-to-end control of critical business operations - from takeoff and estimating through job cost accounting and project management, and ultimately for critical reporting and analysis. It enables executives to hone business strategy, improve control of cash flow, and keep financials in the black with accurate ROI.
Constructech magazine is the technology advocate for the construction industry, helping builders, contractors, and corporate owners make educated decisions on software and systems, both in the office and in the field.