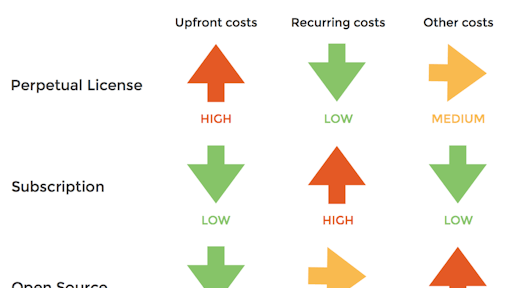 Software Advice has published a new eBook called "How Much Does Construction Software Cost?" which discusses software pricing models, hidden expenses that can increase the total cost of software, and a pricing comparison of the most popular systems.
"The information in this guide will bring buyers up to speed on pricing and licensing language," says Janna Finch, eBook author and construction market researcher at Software Advice. "You'll also find out what often-overlooked fees and services impact the final cost — that way, you aren't going in blind when getting quotes and negotiating with vendors."
Software Advice's regular dialogue with construction software buyers has allowed the company to identify what tech information customers regularly seek. Based on feedback from buyers and their advising team, they found that construction project managers are looking to demystify pricing models and quickly create a short list of products for consideration.
"We organized base license costs for 15 top products, so it's a good reference when beginning (or ending) your search — we did the legwork so you don't have to," comments Finch. "No matter what type of software license you choose--perpetual, subscription, or open-source —  the total cost of ownership converges over time so you'll end up paying about the same amount."