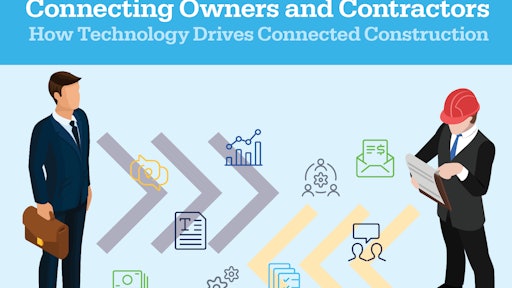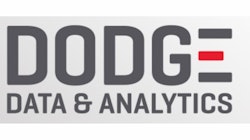 A new study by Dodge Data & Analytics in collaboration with construction technology provider e-Builder, a Trimble Company, reveals the unintended consequences of increased adoption of project management software by project owners and the impact it has when contractors use their own, disconnected software workflows.  
The study, "Connecting Owners and Contractors: How Technology Drives Connected Construction," highlights the challenges that arise when owners and contractors manage construction projects using disparate software applications without automated data exchange. For standard processes such as RFIs, submittals and progress payments, this situation can drive increased cost, higher risks and schedule delays. Conflict over data ownership and transparency often results in duplicate data entry and negative impacts to productivity.  
Key findings from the study reveal the growing challenge:
 42% of contractors report using both the owner's project management application, as well as a specialized project management application designed for contractors. This results in increased risk to the contractor due to duplicated effort.
Only 45% of respondents are satisfied with the current state of data connectedness.
65% of owners and 51% of contractors see high or very high value in a single data platform that all parties can use for collaboration and sharing. ·   
73% of contractors report medium or high impact on the productivity of workers due to double-entry of construction data.   
"The need for contractors and owners to use their own project management applications has always been there," said Steve Jones, Senior Director of Industry Insights from Dodge Data & Analytics. "The problem is, they [the two applications] have not worked together well. The data in this research quantifies the impact of the data silos between contractor and owner." The problem will only increase as more project owners adopt their own project management system. Trimble's strategy of connecting construction data, as part of its Constructible Process, seeks to provide efficiencies in building construction.  
"The instant the first construction management software was invented, the clash over data ownership and transparency on construction projects was born," said Chris Bell, Vice President of Marketing at e-Builder. "Unlike some vendors that attempt to serve multiple stakeholders with the same application, the latest technology trend is purpose-built software with connected data. We are proud to be the first to offer this for construction project management."   
A complimentary version of the Connecting Owners & Contractors SmartMarket Brief is available at www.connectedaec.com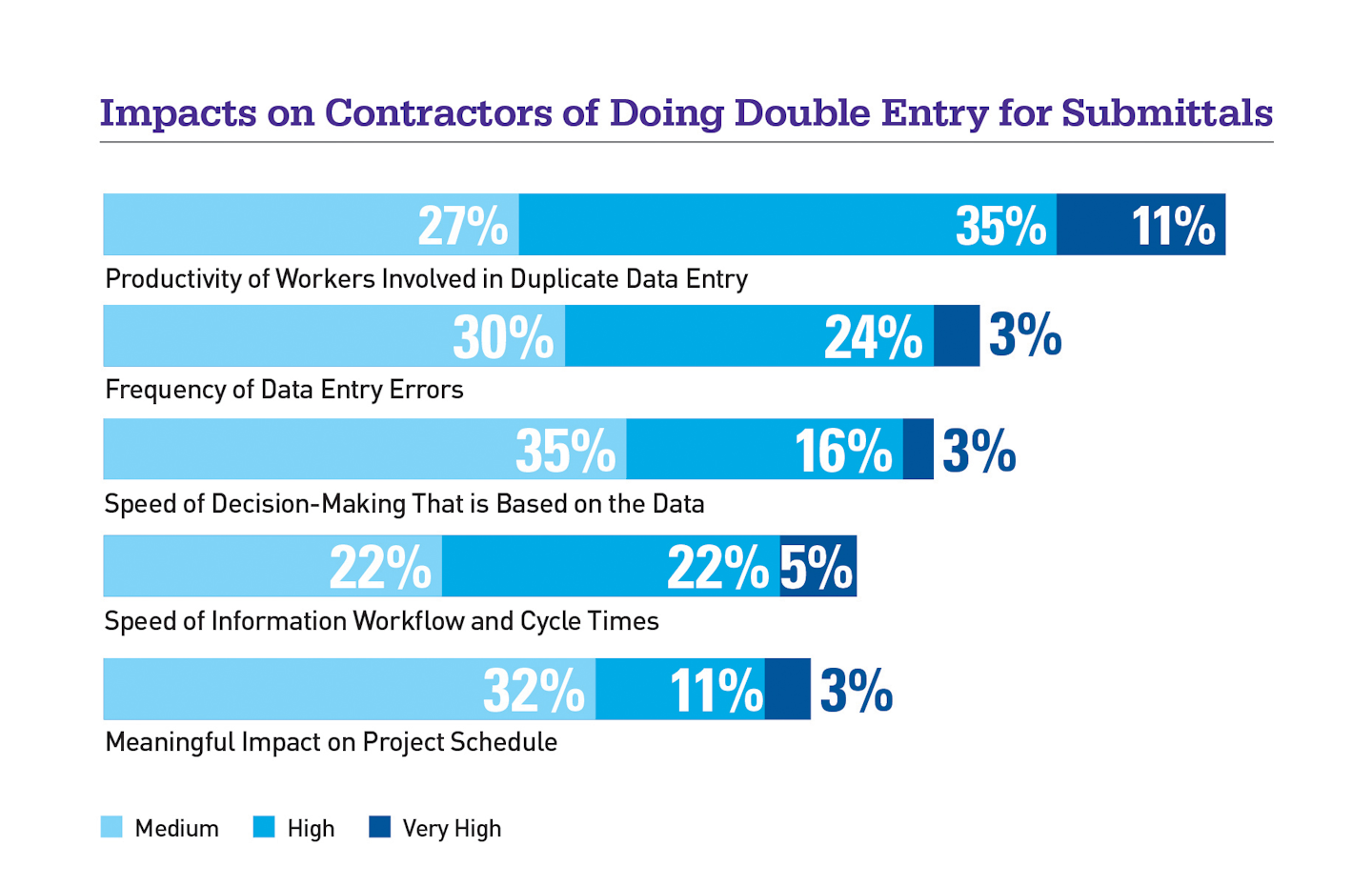 Dodge Data & Analytics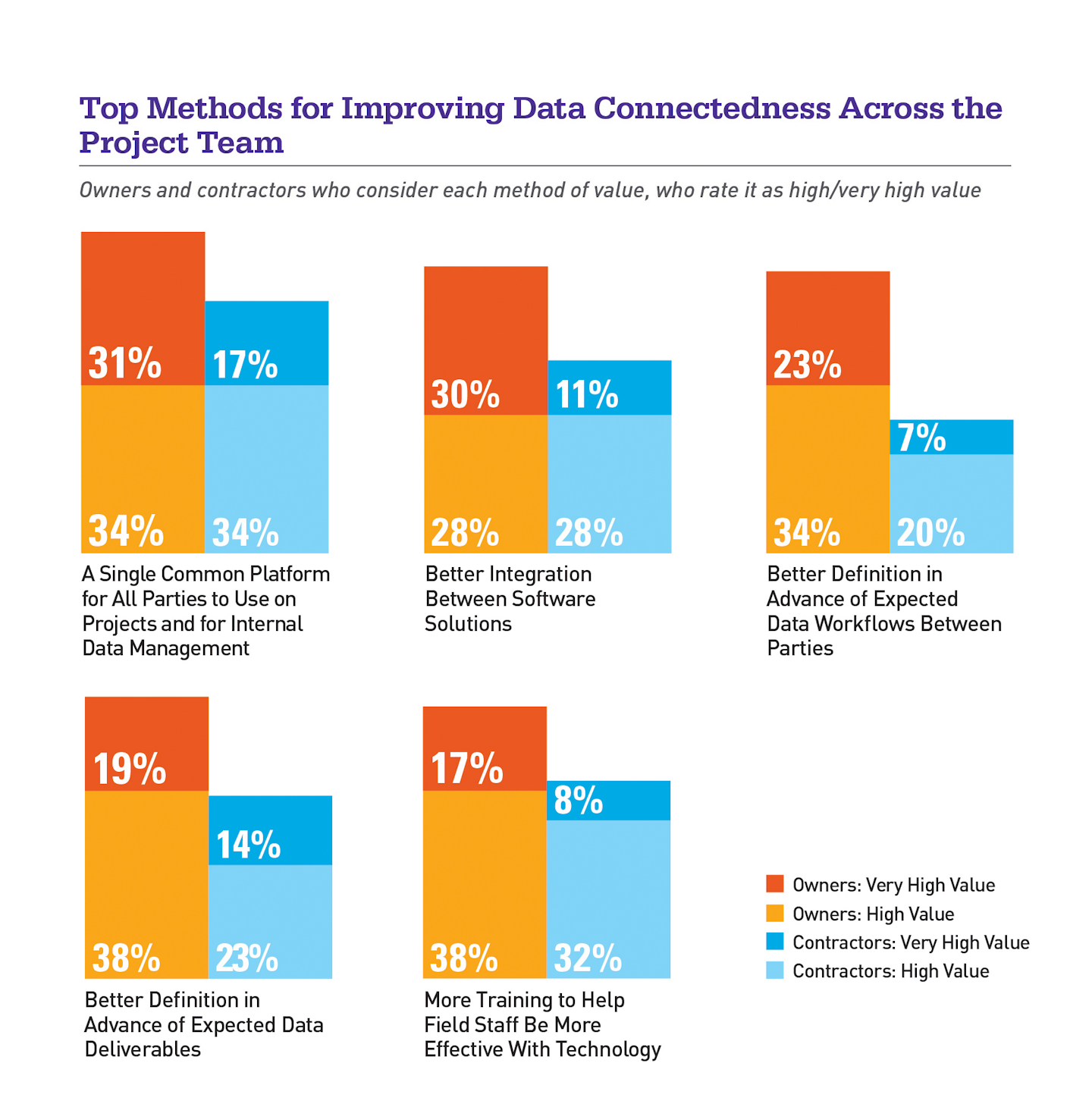 Dodge Data & Analytics