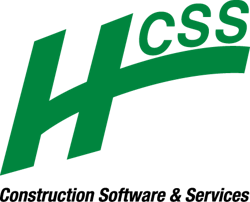 To manage your jobs successfully, you need software that provides instant and accurate job costing to help you stay on time and on budget. HeavyJob is designed for companies looking to automate field time entry without making their foremen feel like data entry clerks; those looking to collect more field data, store it for easy retrieval, reduce paper, and make quicker data-driven decisions to improve productivity; and those trying to improve processes between the field, estimating, accounting, and safety departments.
Scalable project management software to fit any size company's needs, no matter the size of the crew.
Designed to manage work across all civil industries and disciplines including excavation, underground, concrete, highway, pipeline, mining, plants, and other heavy construction.
Eliminate the errors that come with handwriting and double entry, and the process of calculating unit costs and production and comparing them to the budget helps catch cost coding errors.
Streamline your operations between the field and the office with HCSS construction project management software.
Digitize your construction timecard process so your supers and foremen can submit their daily diaries more easily by not having to shuffle through paper timecards.
Eliminate multiple entry and data errors and connect the field to the office in a way that paper can't. It also allows you to connect your budget from HeavyBid and electronically transfer time and production data to your accounting system.
Capture notes, annotated photos, fillable forms and mark them with the correct job, date, and person who entered it. These are instantly searchable in the event of a claim or other issue.
Foremen and superintendents have the ability to see their production goals and job costs daily to stay on track and plan for tomorrow.
All stakeholders gain visibility into each other's work and see the same production and cost information at the same time so they are on the same page with any issues.
The Project Management Module provides a clear path of communication to ensure the project starts on time and runs efficiently without the slowdowns due to delayed responses. It allows you to generate, track, and manage Submittals and RFIs, and Issues based on third-party contact information. 
Request More Information
Fill out the form below to request more information about
HeavyJob