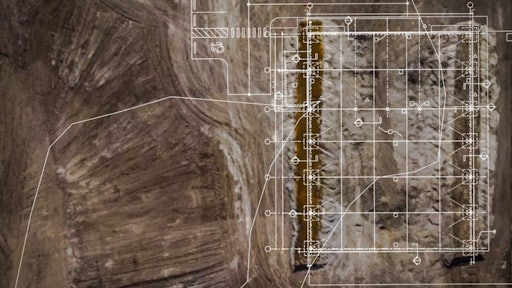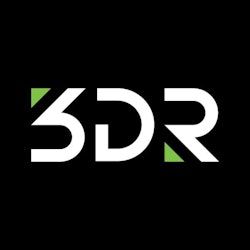 3D Robotics, makers of commercial drone platform Site Scan, launched integration with Autodesk Building Information Modeling (BIM) capabilities within Site Scan.
Integrating drone photography from Site Scan with BIM models helps to end construction delays, prevents the need for rework, accurately displays progress, and aids in defining change-order requirements.
3D Robotics' commercial drone platform, Site Scan, provides drone-captured orthomosaics, aerial photographs that have been adjusted for topographic relief, lens distortion, and camera tilt so that they can be used to measure true distances. Site Scan's BIM plan integration perfectly overlays the BIM design vector files with frequently created orthomosaics of the project as it progresses. The information empowers field managers to identify and prevent costly mistakes and allows collaboration with construction team members who may not be physically on site.
Cost overruns and delays occur when real work in the physical world is out of alignment with digital plans. The missing link in field construction technology has been site-wide, survey-grade imagery of work in progress.
Construction is an $8-trillion industry with margins that regularly net less than one percent. The average construction project runs 80% over budget and 20 months behind schedule. Site Scan, the first end-to-end application offering fully autonomous drone image capture and seamless cloud integration with Autodesk, now offers construction professionals the ability to use a drone as a powerful BIM tool.
Technology leaders like Autodesk have driven processes like BIM into the mainstream. The pace of technology adoption in the design and planning phase of construction, however, has far outpaced technology improvements in the field. For example an engineer can run a "clash report" in software like Navisworks to spot problems when multiple designs are combined, but until now there was no way to spot a clash between design and construction while actually building the project.
3D Robotics says Site Scan helps prevent rework, offers data that contractors can leverage to write change orders, and provides a positive return on investment often within days of deployment on a construction site.
Site Scan with BIM processing can use daily scans conducted by drones to track each day's progress. These real-time scans can then be overlaid on original designs to identify construction errors before they grow in cost and time, introducing clash detection that no longer lives solely on a screen. Features of Site Scan with BIM that benefit virtual design construction managers and site operators include:
Save and Refly Mission – Routine drone flight needs to be as simple. With the new "Refly Mission" button, operators can do their regular check of an area for obstacles, set up the drone and tap one button to capture all the data they need. Data is then processed in the cloud with another single tap and available to team members both in the field and in the office.
Design Overlays – While images themselves are helpful, adding the designs and plans as a layer helps a superintendent identify mistakes before they cause issues. Overlays can be printed out and shared in the field, displayed on an iPad at meetings led by the superintendents and stored for future record keeping.
Ground Control Points – A prerequisite to overlaying vector data is accurately placed imagery. This has always been possible with Site Scan, but now Ground Control Point data can be entered by users. 3DR provides a detailed setup guide to help incorporate this step into initial survey collection contracts.
These features could not have been possible without the direct integration of Site Scan and Autodesk products. It delivers not just more data, but better data, thus erasing the need to budget and plan for anticipated conflict.
Request More Information
Fill out the form below to request more information about
Site Scan Drone Images Integrated with BIM Plans Boost Construction Quality and Profit