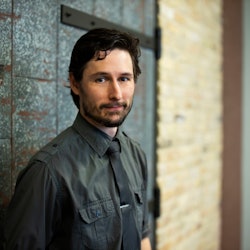 AC Business Media
201 N Main Street
Fort Atkinson, WI 53538
United States
Editor, Concrete Contractor
Jonathan Kozlowski joined Concrete Contractor as the editor in October 2020. With over a decade in the B2B publishing industry, he started his career in 2006 editing, writing, and publishing what he hopes are well-written, appealing, or at least interesting books. Previously, Jonathan was an editor for two law enforcement-centric publications and website. There he learned the value of product innovation from industry as well as the importance of meeting deadlines. He has written about new ground-breaking products that are now an accepted foundation in the industry and the latest technology trends.
Jonathan has a strong footing in attention to detail, one he hopes to bring to Concrete Contractor and all future projects with AC Business Media.
Out of the Office
Jonathan was born and raised in Wisconsin. He has a Bachelor of Science in English: Writing with a minor in Information Technology from the University of Wisconsin – Whitewater.
At home, he aspires to become a published author of his own fiction writing and has some interest in woodworking, working on small projects, and enjoys figuring out the puzzle to accomplish the vision all while adapting to overcome problems as they arise. He and his wife have three cats and live in the historical district of Waukesha, Wisc. in a 115+ year old house.
Email Jonathan at jkozlowski@acbusinessmedia.com. 
You are welcome to connect with Jonathan on LinkedIn, Facebook, Twitter, or Instagram.