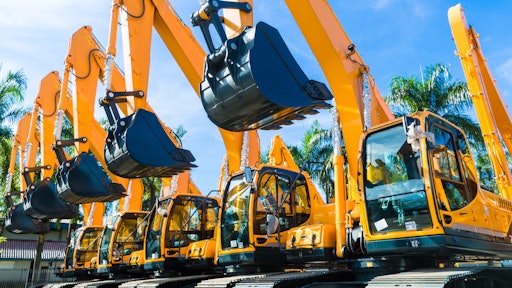 ©Kzenon – stock.adobe.com
The first quarter of 2021 has proved to be a positive one for many in the heavy equipment industries. OEMs and component manufacturers have begun releasing their first quarter financial results, many of which have shown gains compared to the first quarter of 2020. 
Volvo Group, for instance, says the first quarter (Q1) saw high customer activity and demand for new products and services. As such, the company reports a 3% increase in net sales compared to the same period in 2020. 
Since the second half of 2020, many industries have begun to see improvements as economies have recovered. While there is still much uncertainty surrounding the COVID-19 pandemic, work has picked up in many industries which has brought about renewed equipment demand. 
However, strained supply chains could present challenges for manufacturers in at least the first half of the year. Volvo Group has already reported the current global semiconductor shortage will impact its truck production, and could affect other parts of its business as well. 
READ MORE: Biden Executive Order Looks to Solve Semiconductor Chip Supply Shortage for Manufacturers
Material costs have also increased, and there continue to be trade issues which are negatively impacting supply and costs. There was some reprieve in March when President Joe Biden and European Commission President Ursula von der Leyen announced a temporary suspension of tariffs between the U.S. and Europe. 
In general though, and as companies' first quarter results indicate, the heavy equipment and related markets are recovering from 2020. 
Off-road Equipment Markets Recovering
Manufacturers in the heavy-duty off-road equipment markets — such as construction, mining and agriculture — continue to see recovery which began in the last half of 2020. As customers began to take on more projects and feel more confident about the economy, equipment demand increased. 
Take the Volvo Group. "The good sales volumes, not least in the service business, and our own measures to keep costs down contributed to the adjusted operating income improving to SEK 11.8 billion (7.1). The adjusted operating margin increased to a historically high 12.6% (7.8)," says Martin Lundstedt, President and CEO, Volvo Group, in the company's press release announcing its first quarter 2021 results.
The company noted net sales increased 13% on an adjusted currency basis, and that the shortage of semiconductors is impacting production.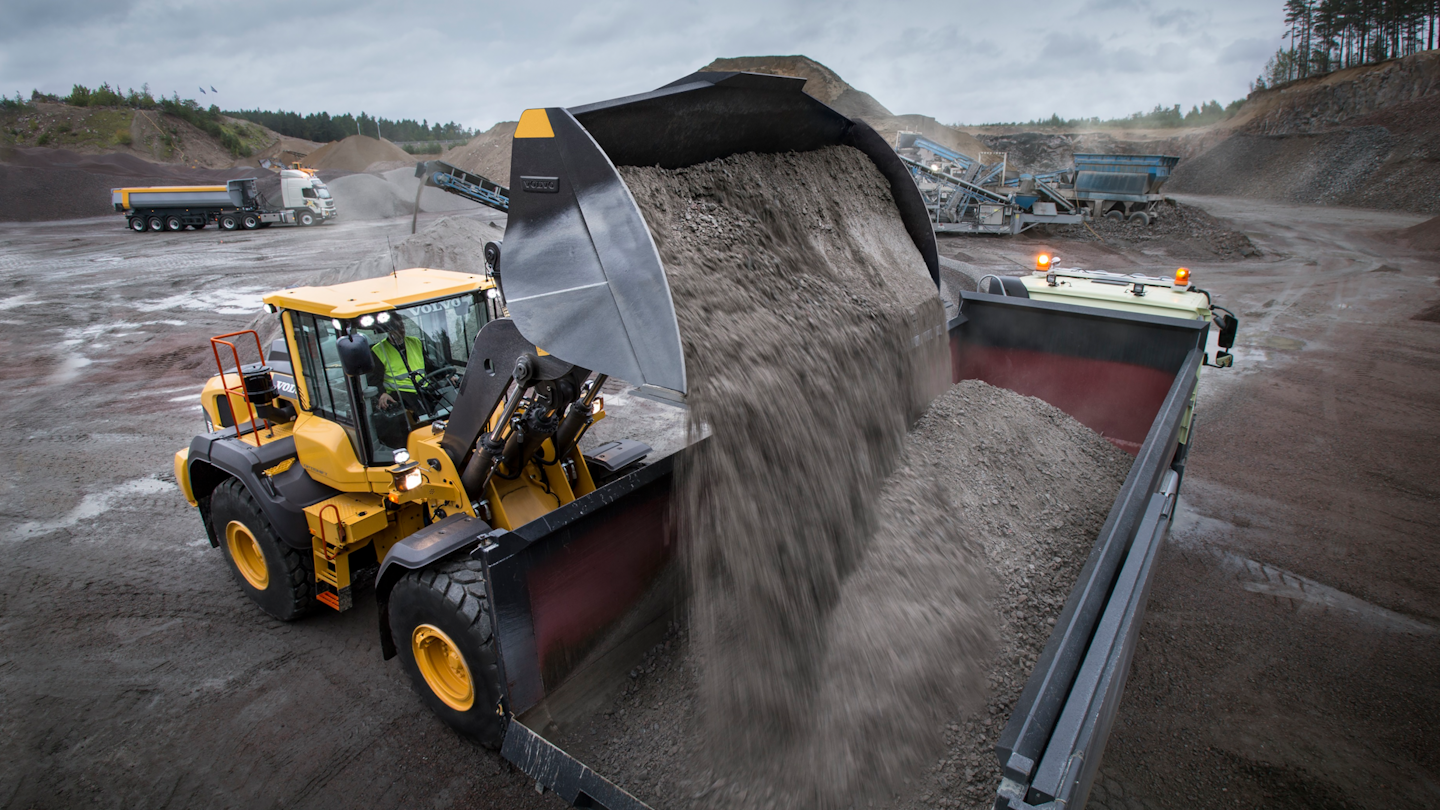 Volvo CE reports strong infrastructure and construction activity lead to an increase in equipment sales in the first quarter.Volvo Construction EquipmentVolvo Construction Equipment (Volvo CE) reports Q1 2021 sales increased 23% due to a high level of infrastructure and construction activity. A press release announcing the company's first quarter results notes that it experienced a sharp increase in orders (+73%) compared to the previous year. 
Demand in China was particularly strong because of government infrastructure investments. Sales increased in all global markets and segments, though, and low inventory at dealers also helped with order increases during the quarter. 
READ MORE: Biden Infrastructure Plan will Benefit Equipment Manufacturers
The Association of Equipment Manufacturers' (AEM) economic partner Oxford Economics reports the U.S. construction machinery market contracted 11.5% in 2020. Double-digit growth is expected for 2021, however, with a rise of 15.2% currently anticipated. The proposed American Rescue Plan and other government stimulus will aid recovery of the construction equipment market in 2021 and 2022. 
On-road truck demand remains at high levels
The heavy-duty truck market was not impacted as much in 2020 due in large part to the growing e-commerce industry and the continued need to deliver goods despite the pandemic. The industry ended the year on a high note and has thus far seen strong order activity in 2021. 
In March 2021, Class 8 truck orders were above 40,000 units for the sixth month in a row. As reported by research firms FTR and ACT Research, demand for new trucks has remained high though supply chain constraints have posed challenging for many OEMs. 
ACT Research's most recent State of the Industry: NA Classes 5-8 Report shows Class 8 orders booked during the past six months were surpassed only by the six-month period ending October 2018.
Class 8 truck demand remains at high levels in North America.©Vit – stock.adobe.com"Unlike that October 2018 period, where the seeds of the cycle's fall had already been planted with tariffs and trade wars, the economy is carrying considerable pent-up industrial and consumer demand with stimulus program(s) adding fuel to the fire," said Kenny Vieth, ACT Research's president and senior analyst, in ACT Research's press release announcing its new report. "ACT's current expectation for GDP growth in 2021 is 6.4%. Owing to the composition of economic activity, ACT's GDP-based freight proxy anticipates freight volumes jumping by 12.6%.
"With the economy growing in all the right places, freight rates and carrier profits are pushing into record territory," he continued. "In response, Class 8 orders the past two quarters have driven rapid backlog growth. Stating the obvious, perhaps, the supply chain's ability to respond will be the key determinant of commercial vehicle production in 2021."
READ MORE: 2021 is Looking Better for Most Global Commercial Vehicle Markets
Truck suppliers are reaping the benefits. For example, Navistar International Corp. reported increased market share in each of its product segments during its fiscal 2021 first quarter. In its Q1 2021 results, it announced that strong Class 6-8 truck orders during the quarter led to an increase in production line-rates in both of its truck assembly plants. It plans to further increase production line-rates, though this is dependent upon the supply chain's ability to meet higher demand schedules.    
"We expect the roll-out of COVID-19 vaccines and easing of state restrictions will continue to support strong economic growth and the need for new trucks," said Persio Lisboa, Chief Executive Officer, in the company's press statement. "Our performance this quarter, along with the sustained execution of our Navistar 4.0 strategy and future opportunities with TRATON, positions Navistar to deliver increased value to our customers, dealers, partners and other stakeholders."
Daimler AG also reported it has raised its outlook for the full year 2021 due to positive results it experienced during the first quarter. Global economic recovery led to a sales increase of 13%. "Deliveries, revenues and profits increased significantly, particularly thanks to tailwinds in China, a strong product mix and favorable pricing, supported by industrial performance enhancements and cost control. After this promising start, we are very confident that we can keep up the pace to improve our margins on a sustainable basis and at the same time expand our electric vehicle line-up," said Harald Wilhelm, chief financial officer of Daimler AG, in the press release announcing Daimler's Q1 results. 
Daimler Trucks & Buses achieved a 4% increase in sales to 101,300 vehicles. Daimler Trucks increased sales 6% during the quarter while the Daimler Bus segment experienced a 27% decrease. 
The company says it expects a gradual normalization of economic conditions in the important markets, and that is assumes the world economy will recover from the pandemic-related weakness of 2020. Based on its market expectations, Daimler anticipates group sales and revenues will be significantly above the prior year level.
The company does note the global semiconductor shortage has affected deliveries in the first quarter and anticipates the shortage could impact second quarter sales. Based on these factors, it has adjusted its forecast returns for 2021 to be in the range of 6% to 7% for the Daimler Trucks & Buses division. 
Despite continued uncertainty regarding the COVID-19 pandemic and current supply chain disruptions, in general the heavy-duty on- and off-highway vehicle and equipment markets are looking to be in a better position in 2021.