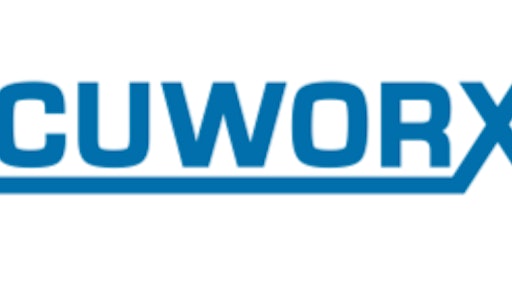 Vacuworx is pleased to announce the expansion of its North American sales force with the addition of three new members to their existing team going into 2019.
The manufacturer, focused on meeting global demands for equipment that promotes safer and more efficient working environments, is aligning its sales team to handle key accounts, serve new and existing territories, and support a diversified line of vacuum lifting systems.
The new hires represent Vacuworx's commitment to quality, technology and proficiency amid the potential for increased construction activities, due in part to upward trends of urbanization. These include burgeoning investments in infrastructure, a strong outlook for oil and gas pipeline construction, and growing applications for vacuum lifting among concrete sawing and drilling contractors.
Jeff Baldwin, with more than 20 years of experience in the sectors of oil and gas, construction, manufacturing and distribution, has been hired as Regional Sales Manager. His responsibilities include working with Vacuworx dealers and end users in both the pipeline and construction markets in Oklahoma, Arkansas, Missouri, Kansas, Nebraska, Iowa, Illinois and North Texas.
Kevin Harvey, with a 22-year background in the construction industry, has been hired as Northeast Construction Equipment Sales Manager. With an emphasis on construction-related applications, he is responsible for developing a strong dealer network and promoting new business opportunities in New Hampshire, Vermont, Connecticut, New York, Maryland, Delaware, Maine, Rhode Island, New Jersey, Pennsylvania and Massachusetts.
Bernie Lailey, with more than 30 years of experience in the oil and gas and pipeline industries, has been hired as Business Director of Canada, serving all of Canada. Lailey has served as a board member and on the safety committee of the Pipe Line Contractors Association of Canada. He is responsible for developing the market for Vacuworx lifting and material handling equipment in both the pipeline- and construction-related industries.
The new hires follow the recent promotion of Randy Hayes to the expanded role of Vice President of Business Development and Strategic Accounts, focusing on new business growth across all of the markets that Vacuworx serves. The role of George Denny, Gulf Coast Sales Director, was also recently expanded to encompass a territory covering the Permian Basin all the way to the Sunshine State, including Florida and Alabama, as well as Georgia, Louisiana, Mississippi and South Texas.
"We're building on past successes and looking ahead to new opportunities in sectors connected to pipe handling, heavy infrastructure and compact equipment," Hayes said. "What these team members bring to the table is greater capability in terms of our reach, education and support of those in search of a safer, better return on their investment."