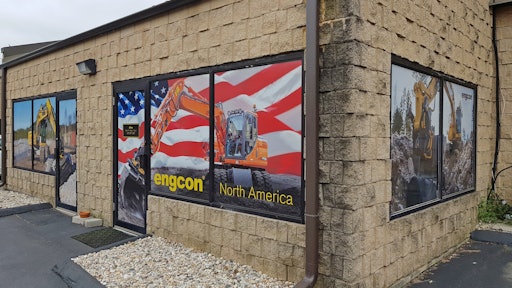 Engcon, a Swedish attachment manufacturer, announces it has opened a new North American headquarters in North Haven, CT, from which it will establish a distribution network in the US and Canada. The company has been manufacturing and selling its tiltrotators, quick couplers, control systems and tools for excavators throughout Europe and Australia for 26 years, and in North America for 10 years through dealers.
Engcon's new company, Engcon North America, will be responsible for the US and Canadian market and will focus on identifying customers who can benefit from the company's advanced technology. Engcon will continue its expansion of its dealer network and service partners. Initial efforts will target Connecticut, New York and New Jersey.
Joanna Tomczyk will lead the new Engcon North America effort as Director of Sales. In addition to a complement of six personnel, the facility she manages has space to house spare parts and inventory.
"Customer service is a key value at engcon," says Tomczyk. "We will greatly streamline supporting our North American dealers with our new facility."