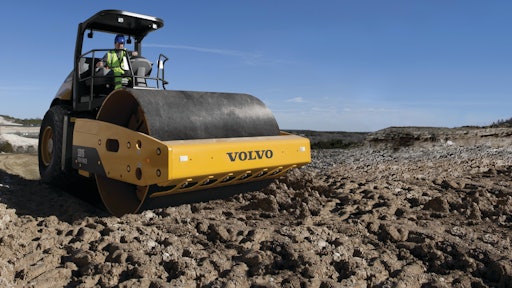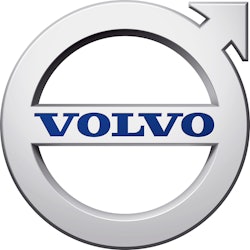 The Volvo SD115 soil compactor is designed for medium- to heavy-duty compaction. A redesigned drum frame makes compaction on steep sloes easier as the SD115 can negotiate 35% slopes.
High or low amplitudes can be selected with switch on operator control panel
Two drum frequencies can be chosen with console switch to compensate for changing soil types and conditions
Optional 5-frequency feature
Center joint provides +/-38 degrees of articulation and +/-17 degrees of drum oscillation
Angled frame for higher clearance in the approach to steep slopes and while loading
Heavily constructed axle integrated in drive train for rear-wheel drive system
No-Spin differential increases traction and eliminates tire slippage
Volvo engine: 147.5-hp four-cylinder or 173-hp six-cylinder; Tier 4 Interim with diesel particulate filter
Available with smooth or padfoot drum
Optional Ultra-Grade traction system for operation on slippery surfaces and steep inclines
84-in. drum
Weight: 25,690 lbs.
Request More Information
Fill out the form below to request more information about
SD115 Soil Compactor