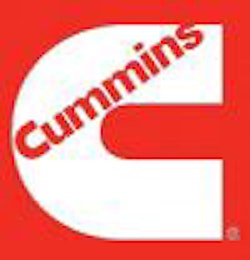 Cummins Inc. announced the company will offer a Sulfur Tolerance Kit, allowing export of used Tier 4 Interim and Tier 4 Final equipment into regions where Ultra-Low Sulfur Diesel (ULSD) is not available. The kit allows an engine to be operated on fuels containing far more sulfur than ULSD. This enables a second life for the engine outside of North America and Europe.

The Cummins Sulfur Tolerance Kit is intended to provide options to operators and dealers who may ultimately sell Tier 4 powered equipment in the used market, offering flexibility in the regions into which they deliver the equipment.

The Sulfur Tolerance Kit protects the engine and exhaust aftertreatment from the harmful effects of high-sulfur fuel. Tier 4 Interim and Tier 4 Final engines require the use of ULSD to reduce particulate matter, soot and sulfur dioxide in order to meet emissions regulations in North America and Europe. ULSD is not widely available outside of those regions.

The Sulfur Tolerance Kit includes new engine calibrations and hardware. The kit is intended for used engines that are exported into non-regulated regions.