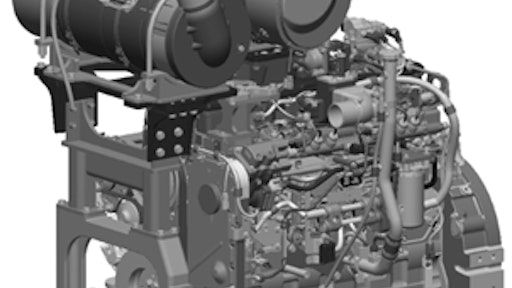 Komatsu America Corp. announces the introduction of its new EPA-certified Tier 4 Final diesel engines, built on Komatsu's progressive engineering improvements to reduce emissions. The Tier 4 Final technology will be integrated into the company's construction and mining engines ranging in size from 3.3 to 46 liters and start commercial production in January 2014.
Komatsu's Tier 4 Final solution builds on proven technologies the company has utilized for Tier 4 Interim engines. Examples include next-generation high-pressure common rail fuel injection (HPCR) system; high-efficiency exhaust gas recirculation (EGR) system; Komatsu Variable Geometry Turbocharger (KVGT); and Komatsu Diesel Particulate Filter (KDPF).
In addition to refining these technologies through Komatsu's continuous improvement activities, the company has also developed aproprietary Selective Catalytic Reduction (SCR) device. This Tier 4 Final solution with the addition of SCR provides a high amount of passive regeneration of the KPDF with minimal impact on machine operation and production.
All Komatsu Tier 4 Final construction machines come with Komatsu CARE, which provides scheduled factory maintenance for the first 2,000 hours or three years.
Companies in this article