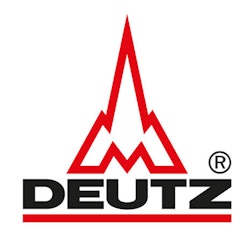 Swedish commercial vehicle manufacturer AB Volvo increased its shareholding in DEUTZ AG from 6.7% to just over 25%. Following an announcement in June 2012, AB Volvo has acquired 22,117,693 shares from longstanding majority shareholder SAME DEUTZ-FAHR for approximately €130 million.
As a result of the transaction, AB Volvo now has a shareholding of 25% plus one share, making it the largest DEUTZ AG shareholder. Italian agricultural machinery manufacturer SAME DEUTZ-FAHR continues to hold approximately 8.4% and will maintain its successful relationship as both a customer and supplier, as well as continuing its strategic partnership with DEUTZ.
In the spring of this year, DEUTZ and Volvo signed a memorandum of understanding with the aim of exploring the option of extending their long-term alliance by jointly developing a new generation of medium-duty engines for industrial applications. As part of the memorandum of understanding, the two companies are also analyzing the terms and conditions for establishing a joint venture in China in which DEUTZ would hold a majority stake. The production company optimizes DEUTZ's Asia strategy and would support the Volvo Group's expected growth in Asia by manufacturing medium-duty engines for industrial applications.
Companies in this article