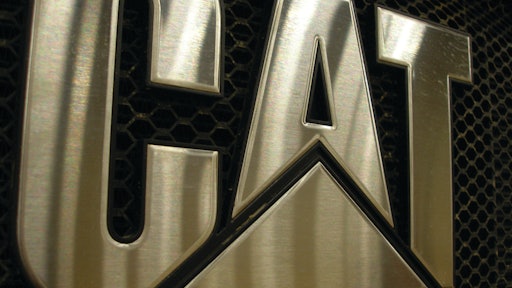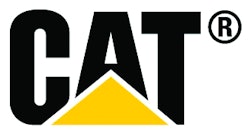 Caterpillar Inc. says only its engines smaller than 7 liters (less than 130 kW) require modification to perform in regions where ultra-low-sulfur diesel fuel is available. For equipment with these Tier 4 engines being exported to lesser-regulated countries, the company has created authorized modification processes to remove aftertreatment and decertify engines that will be available in 2014 exclusively through Cat dealers in countries with less-stringent diesel emissions regulations?
Have Tier 4 Technologies Quarantined US Equipment Markets?
Based on extensive testing, analysis and field validation, Caterpillar has determined that Cat Tier 4 Interim engine systems between 7 and 32 liters (156kW to 895 kW) will not require any modification to operate in lesser-regulated countries.
Cat's experience with diesel particulate filters and selective catalytic reduction technology on engines – more than 82,000 engines and nearly 42 million operating hours since engines in these categories were required to comply with U.S. EPA's Tier 4 Interim regulations in 2011 – convinced the company that active-regenerating systems used on engines in the larger category burn hot enough to handle the extra fuel sulfur prevalent in global regions that do not require ULSD.
Exhaust filters on Cat's 6.6-liter and smaller engines, in EPA's less-than-130 kW category, regenerate passively at lower temperatures, and must be removed for the engines to perform properly on higher-sulfur fuel.
Caterpillar anticipates both the modified less-than-130-kW engine systems and unmodified 130- to 895-kW engine systems will meet used equipment customer expectations for operation in the vast majority of potential lesser regulated export destinations.
Transfer of Tier 4 equipment from the highly regulated countries of North America, Europe and Japan to the rest of the world through the used-equipment market is a complex issue, according to Ramin Younessi, vice president of Caterpillar's Industrial Power Systems Division.
"Because Caterpillar serves customers in all markets, we develop products to meet the needs of customers in all types of regulatory environments. For example, all non-road equipment operated in the U.S., Canada, Europe and Japan must operate on ultra-low sulfur diesel fuel," Younessi said. "When equipment developed for certain markets, like our Tier 4 equipment, moves to different markets . . . challenges arise due to diverse emissions regulations, the need for dealer readiness training and the need to help customers understand how to operate and maintain these next-generation products. Most importantly, customers contemplating the purchase or modification of used Cat Tier 4 products need to understand and comply with their local regulatory requirements."
According to Younessi, a key consideration for Caterpillar in developing its strategy for Tier 4 migration was to help ensure customers maintain the resale value of their used equipment. This gives them options to sell in new markets, including less-regulated countries.
"Tier 4 Final products won't be far behind the Interim products," Younessi added, "Which is why the strategy we've developed focuses on a solution for today's customers — and for future customers."
Beginning with Cat dealers in less-regulated locations Caterpillar has identified as higher-probability recipients of used Tier 4 equipment, the company is preparing dealers to support the migration. Highly regulated countries have made de-tiering machines illegal, so the process will have to take place in receiving countries. Dealers there will have access to service training, parts stock, service tooling and product information, including detailed information on specific product availability.
John Deere Offers Engine De-tiering Kit to Allow Equipment Sales to Global Markets
Volvo Offers Tier-4i/Stage-IIIb Conversion Kit for Less-Regulated Countries
JCB's Game-Changing Tier 4 Technology Avoids Aftertreatment, Maintains Resale Value