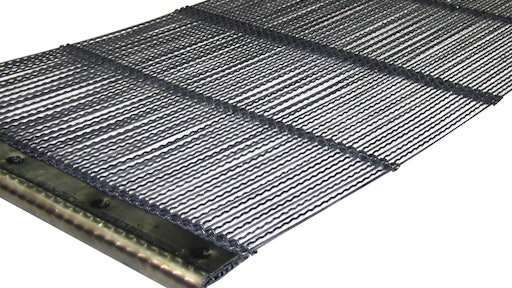 HyperSlot™ improves screening efficiency and production.
Its unique and innovative design of alternating crimped and straight wires removes large amounts of fines and eliminates severe blinding problems.•Slows down material so it increases contact with openings in the screen cloth.
Tends to "roll" the material in a tumbling effect over the screen for optimal fine removal.
The alternating crimped and straight wires allow for some vibration, which reduces blinding in comparison to straight wire slotted cloth.
Ideal for use in high-heat situations, such as the "hot side" of asphalt plants.
Request More Information
Fill out the form below to request more information about
HyperSlot Screen Media