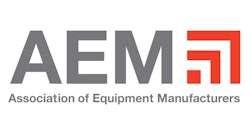 Show management announced new dates for the next CONEXPO-CON/AGG and IFPE expositions, to be held in 2014 – March 4-8, 2014 at the Las Vegas Convention Center in Las Vegas.
The Las Vegas Convention Center approached CONEXPO-CON/AGG and IFPE inquiring about the possibility of shifting the originally contracted for dates, which is a common practice in the exhibition industry, explained Megan Tanel, AEM vice president exhibitions and events.
While CONEXPO-CON/AGG and IFPE bring substantial business to Las Vegas because of their combined size, they are held every three years. "The Center experiences challenges when booking its annual business; we are good partners with our host city and want success for them as well," Tanel said.
"With the need to secure space and plan ahead, our goal is to have enough time to accommodate the move-in and move-out dates of our exhibitors while taking advantage of improved coordination of housing accommodations for our attendees," Tanel added.
The Las Vegas Convention Center is working closely with show management to mitigate any potential inconvenience and to help ensure a positive show run for all participants, Tanel noted.
CONEXPO-CON/AGG and IFPE are the global gathering places every three years for the construction, construction materials and fluid power/power transmission/motion control industries. For more information, visit www.conexpoconagg.com and www.ifpe.com.