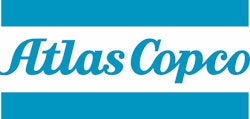 Atlas Copco ranks number 10 in the 2012 Global 100 Most Sustainable Companies - a list unveiled during a presentation January 24 at the World Economic Forum in Davos, Switzerland. Atlas Copco appeared in the annual rankings for five consecutive years leading up to 2010 and is the top-ranked Swedish company in the 2012 rankings. The company, whose North American headquarters is located in Rock Hill, S.C., also ranked number 7 overall for Leadership Diversity and is the highest-ranked industrial company on the list.
"Our work to develop Atlas Copco in a sustainable and profitable way is yielding results," said Annika Berglund, senior vice president corporate communications at Atlas Copco. "This long-standing effort was further enhanced last year with the introduction of a range of new goals. We are proud to see this development recognized on the Global 100 list."
Global 100 rankings are compiled following a review of about 4,000 developed and emerging market companies and their key performance indicators, including revenue in relation to use of energy and water.
The inclusion near the top of the Global 100 list adds to a litany of awards Atlas Copco has received in the last year recognizing the company's efforts to establish and incorporate manufacturing policies, practices and programs that foster environmental well-being and industry innovation. Within the last 12 months, Atlas Copco has been included among:
Thomson Reuters' Top 100 Global Innovators - A list of the world's 100 most innovative companies.
Newsweek's Green Rankings, number 161 among global companies, number 15 among Capital Goods companies and third among companies with headquarters in Sweden;
Forbes magazine named Atlas Copco number 67 among the Top 100 most innovative companies in the world;
Dow Jones Sustainability World Index for 2011;
The Patent Board of Global Industrial Equipment Manufacturers - for the quality of the Atlas Copco patent portfolio