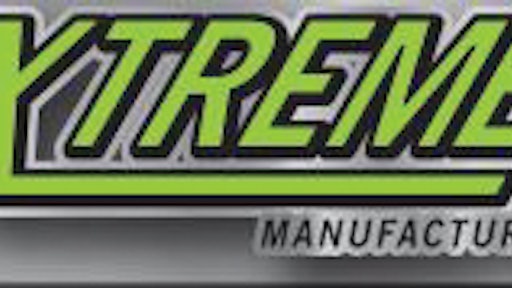 North American telehandler manufacturer Xtreme Manufacturing, LLC (Xtreme) has signed an agreement for the staged acquisition of aerial lift manufacturer Snorkel from its UK owner, The Tanfield Group Plc.
Shareholders in The Tanfield Group Plc – which is listed on the AIM market of the London Stock Exchange – voted overwhelmingly in favor of the deal with Xtreme earlier this month. Under the agreement, all three of Tanfield's executive officers have joined the Board of Snorkel International Holdings, while also stepping down from Tanfield's Board of Directors.
Under the terms of the deal, Xtreme has acquired an initial 51% stake in a new company, Snorkel International Holdings (Snorkel), in exchange for agreeing to cause up to $50 million to be provided to Snorkel for working capital purposes and for other consideration. Tanfield has acquired 49% of the new company in exchange for contributing substantially all of the assets of its Snorkel business division.
"Snorkel was founded in the USA and has a long, proud history in America. This is a strong brand, with an excellent product range and superb global distribution capabilities, making it a great fit with Xtreme," said Don Ahern, owner of Xtreme Manufacturing and Ahern Rentals. "With the right strategic investment, Snorkel will regain its rightful position as a major player in the aerial lift market."
He continued, "We have a large number of Snorkel products in our own rental fleet at Ahern Rentals, as do many other independent rental companies. It is my desire to provide world-class aftermarket support and restore Snorkel's leadership in product development. Snorkel is an esteemed brand which has, throughout its long history, often been the standard of the industry."
Xtreme is a Nevada-based manufacturer of high-quality telehandlers, also known as rough terrain forklifts. These machines are widely used for lifting materials in the construction, mining, energy, and agricultural sectors. This agreement will enable Xtreme to make its full range of products and services available outside of the USA, in some cases marketed under the Snorkel brand.
Ahern Rentals is one of the largest companies in the US equipment rental market and a longstanding customer of Snorkel. Ahern Rentals plans to offer direct sales of Snorkel machines and replacement parts as well as service and repair of Snorkel products from its 75 rental stores across 23 US states.
"Don Ahern has a proven track record in the lifting equipment industry. I have every confidence that, with the help and support of the Snorkel management team, he will deliver a bright future for Snorkel," sais Jon Pither, chairman of The Tanfield Group Plc.