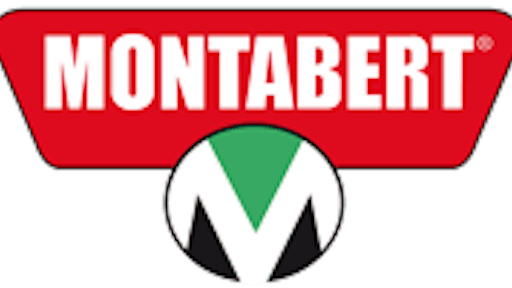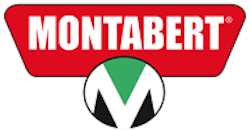 Montabert, a worldwide leader in the design and manufacture of hydraulic demolition and drilling attachments and pneumatic equipment, has announced plans to further extend its brand into North America and replace the Tramac brand name on select products.
The rebranded products will include hydraulic breakers, plate compactors, drilling attachments and pneumatic equipment — all most recently branded "Tramac by Montabert," which the French attachment manufacturer has been using to establish a North American Montabert brand presence. Montabert officials believe the joint branding effort has provided a strong foundation for the full North American brand launch. Simply put, customers who previously purchased Tramac products in North America were always purchasing Montabert products, just branded Tramac for distribution purposes. The Montabert name will now be used worldwide. 
The transition will take place this winter and into 2014, culminating with a heightened promotion of rebranded products at the highly anticipated CONEXPO-CON/AGG event in Las Vegas next March.
"In many ways, this represents a brand extension opposed to a brand transition," said Stephane Giroudon, business manager for Montabert North America. "We have developed an aggressive integrated marketing communications plan to address the brand's underlying value proposition, including its long history of innovation and technological leadership as well as its experience in providing customers across the globe with superior equipment solutions. We are confident that our efforts will help Montabert garner the brand recognition it deserves in the United States."     
As a result of the impending brand transition, existing "Tramac by Montabert" customers and dealers will benefit from direct connection to and communication with the Montabert factory in addition to a heightened level of product support and service. Important to note, all Tramac by Montabert products will retain the iconic green color that has come to symbolize the global attachment manufacturer that first invented the hydraulic breaker in 1964. 
Montabert expects the brand transition to be complete by March 31, 2014.
For more information on the Montabert brand, please visit www.youtube.com/watch?v=gmDLKopAr0w.
Companies in this article