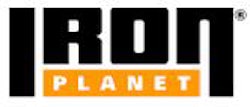 IronPlanet, a leading online marketplace for buying and selling used heavy equipment, announces a partnership with VeriTread, an online heavy-haul transportation marketplace, to provide IronPlanet customers with reliable and cost-effective shipping services. 
"We are excited to partner with VeriTread to give our customers access to best-in-class prequalified transportation services," said Greg Owens, CEO, IronPlanet. "Our partnership with VeriTread is another example of our ongoing commitment to providing our customers with innovative solutions that simplify the process of buying used equipment."
VeriTread is fully integrated with IronPlanet's equipment inspection reports, giving transportation providers all of the details necessary to make accurate quotes. Additionally, VeriTread provides information on permitting regulations, heavy haul trailer requirements, port protocols, routing and loading/unloading restrictions to ensure successful pick-up and delivery of equipment.  
"This partnership continues to enhance IronPlanet customer service and our goal of facilitating the timely and cost-effective delivery of equipment to our customers," said Randy Berry, senior vice president of operations and services, IronPlanet. "We are dedicated to ensuring that our customers have a positive buying experience, and this partnership offers our customers an important new value-added service which connects them with the best shipping providers in the market."
VeriTread goes to great lengths to qualify each of its shipping providers to ensure a safe, reliable and proven transportation service. It monitors its service providers' insurance levels and offers a user-based feedback and rating system. IronPlanet customers will also have access to VeriTread's freight estimator tool, allowing customers to get instant freight estimates based on their shipping requirements.
"We're excited to offer IronPlanet customers the easiest and most reliable way to transport their equipment," said Jeff Cox Jr., founder of VeriTread. "By providing the industry's most reliable quotes, pre-qualified shipping providers and best-in-class service, we make the process of finding and choosing outstanding transportation partners easy."