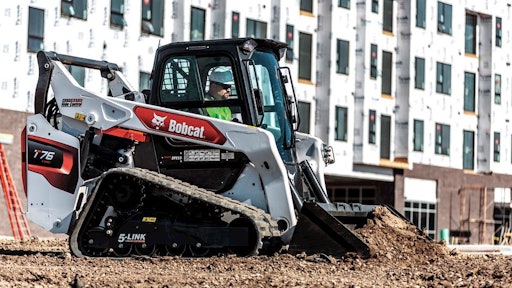 Bobcat

Doosan Bobcat North America temporarily suspended production at its manufacturing facilities in response to the global impact of the COVID-19 pandemic. For facilities in North Dakota and Minnesota, the temporary shutdown began Monday, April 6, with facilities resuming normal operations Monday, April 20. The Doosan Portable Power manufacturing facility in Statesville, NC, suspended production effective Saturday, April 4, and resumed operations Monday, April 20.
Due to the growing effects of the COVID-19 pandemic on the global economy, Doosan Bobcat responded to the uncertain business conditions and supply chain disruptions, as well as continuing preventive measures to protect employees and communities. "The COVID-19 pandemic continues to disrupt operations and is changing our way of life and how we work together," said Doosan Bobcat North American President Mike Ballweber. "We are taking steps to respond to these changes brought on by this unprecedented crisis, as well as protecting our employees and preserving the strength of our businesses."
The company is closely monitoring inventory levels, though the supply of available products is adequate to meet current orders and market demand. Doosan Bobcat continued to provide support and services to meet the needs of dealers and customers during this temporary suspension of production. 
To protect the health and safety of employees, Doosan Bobcat has put in place a variety of preventive measures. This includes travel restrictions, remote working where possible, social distancing practices, increased cleaning and disinfecting of facilities, limited visitor access and other necessary steps, all of which remain in effect.
Doosan Bobcat will continue to follow all guidelines and directions from state and federal governments, with the goal of limiting the spread of the virus and its consequences to the communities in which it operates. The company will continue to monitor the situation and adjust plans, as necessary.