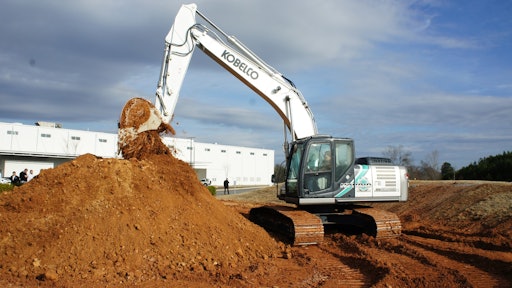 The 52,500-lb. SK210HLC-10 Hybrid excavator uses lithium-ion batteries that have a runtime of up to 17.6 times longer compared to capacitors to power the electric swing motor.
Swing motor can be used for regeneration to recharge the battery and can assist the 160-hp engine for digging and traveling as needed
Offers up to a 15% decrease in fuel consumption, 7% increase in digging volume and 88% decrease in NOx

 compared to the standard SK210LC-10

Provides a maximum digging depth of 22 ft., bucket digging force of 35,300 lbf. and drawbar pulling force of 50,800 lbf.
Video: https://bit.ly/2CfBNlZ
Request More Information
Fill out the form below to request more information about
Kobelco SK210HLC-10 Hybrid Excavator