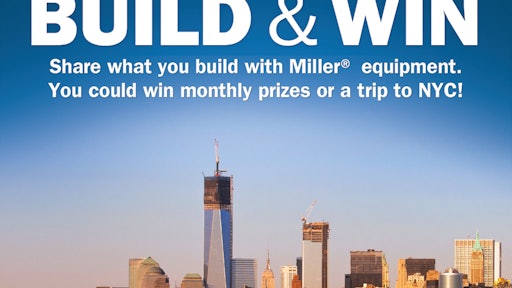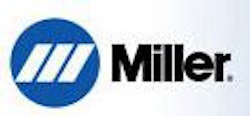 Miller Electric's new WE BUILD campaign recognizes the hard-working men and women of welding.
As part of WE BUILD, visitors to MillerWelds.com can participate in the BUILD & WIN promotion, whereby they can share their own projects every month for a chance to win monthly prizes and a grand prize trip to New York City.
Participants submit a photo via MillerWelds.com/webuild of what they have built with Miller equipment. Every month Miller will randomly select ten winners from the submitted welding projects. The projects will be shared at MillerWelds.com and on Miller social media channels.
At the end of the promotion one grand prize winner will be randomly selected to win a "build your own", all-expenses-paid dream trip to New York City. The grand prize winner will choose from a wide variety of touring, dining and entertainment options in the Big Apple.
The idea for WE BUILD comes from the daily hard work that welder-operators across the country put into their jobs and home projects to make the products and machines that build our world. Their work often goes unnoticed and unheralded. This is a chance for welders to stand up and share with the world what it is they build.
"WE BUILD is about the operators, the men and women who work hard every day to weld and build the tools, the structures and the products that make our world a better place," said Rich Thompson, VP marketing, Miller. "In this campaign it was important that Miller create a forum for users to share their stories and to emphasize the "We" of working together – the essence of the Miller brand."
The promotion began July 1, 2013, and will run through Dec. 31, 2013. For more information or to enter, please visit MillerWelds.com/webuild.