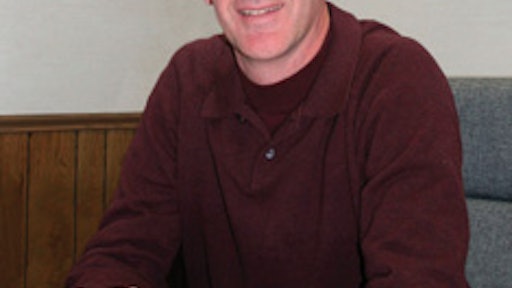 Newsmakers
Gehl Co. has appointed Daniel L. Miller to the position of vice president, manufacturing operations. He was previously director of manufacturing operations. Prior to joining the company, Miller held various management positions in manufacturing and distribution, most recently with Woods Equipment Co.
Maintainer Corp. of Iowa, Inc. announces the expansion of its manufacturing capability with the purchase of a 48,000-sq.-ft. building. The additional space will allow the company to continue to grow its capacity to service existing customers, as well as expand its dealer organization to service areas where it currently has no representation.
The Alamo Group Inc. announces the acquisition of the Gradall product line from JLG Industries Inc. The purchase price was $39.4 million, subject to adjustments. The sale includes the 430,000-sq.-ft. manufacturing facility in New Philadelphia, OH, and all related equipment, machinery, tooling and intellectual property.
In addition to the purchase agreement, Alamo and JLG have executed a supply agreement covering components for JLG's telescoping material handler product lines that are currently being manufactured at the New Philadelphia facility.
Extec Inc. has named Ken Sauer as president of all North American operations, including sales, after sales support and dealer appointments. Prior to this promotion, Sauer had worked for over a decade as CFO and operations manager for North American operations.
Terex Corp. has completed the acquisition of Halco Holdings Ltd., including its subsidiaries Halco Drilling International, Halco America, Halco Drilling Equipment in Australia and Halco Drilling in Ireland. Halco designs, manufactures and distributes down-the-hole drill bits and hammers for drills. The business will be operated in conjunction with the Terex Reedrill operations of Terex.
In February 2005, the Electrolux Group announced its intent to separate the Outdoor Products sectors from Electrolux as part of a strategic re-focus by dividending it to the shareholders. The process is expected to be complete by mid-2006. The new Outdoor Group will be named Husqvarna AB. Electrolux Construction Products has accordingly changed its name to Husqvarna Construction Products. Brands to be marketed, sold and serviced under the new group include Dimas, Diamant Boart, Partner, Target and Felker.
McLaughlin Group, Inc. has expanded its factory locator repair facility in Greenville, SC. The facility is headed by Mark Foertsch, who has over six years of experience in all types of digital locator diagnosis and repair.
Ingersoll Rand Co. is preparing to celebrate the 75th anniversary of the founding of its Blaw-Knox product line. In 1931, Blaw-Knox introduced the Ord Finisher for asphalt paving. The machine was the first paver constructed with ends resting on forms that could be raised or lowered.
The company invites paving professionals to celebrate the heritage of Blaw-Knox products by sharing information on the oldest Blaw-Knox paver in operation; oldest model in existence; most unique application; and most unique jobsite. Information can be submitted to the 75th anniversary web site at ir-bk75.com.
Shoshi Arakawa will assume the position of chairman of the board, CEO and president of Bridgestone Corp. following the general shareholder meeting on March 20. He replaces Shigeo Watanabe, who is stepping down, but will continue to serve as a board member and advisor to the board. Arakawa was previously the company's executive vice president.
Caterpillar Inc. announces the formation of Cat Environmental Technologies, a new group that brings the development and manufacturing of all aftertreatment technology and products in-house. Cat Environmental Technologies is part of the Caterpillar Engine Component business unit, which is headed by Jim Green, general manager. Creation of the new division is designed to provide customers with seamless integration from emissions technology in the engine through the aftertreatment process.
QUALCOMM Inc. announces commercial availability of new software integrations for the GlobalTRACS equipment management solution. The GlobalTRACS solution, Wynne Systems' RentalMan application suite and SmartEquip's e-FleetPro construction equipment life-cycle management applications can now integrate seamlessly. This integration is designed to improve how preventive maintenance, telematics, billing and other business data work together to reduce manual data entry and increase automation.
Cary Evert has been named CEO and president of Hilti Western Hemisphere. He succeeds Gil Morris, who will continue as a senior advisor and board member. Evert will oversee operations for Hilti North America and Hilti Latin America, both headquartered in Tulsa, OK. Evert previously served as president and CEO of Hilti Latin America since 1999.
CNH Global N.V. has announced that, in the United States and Canada, the credit, insurance and financial service offerings of its New Holland Credit brand will be re-branded, in combination with other CNH brands, under the name CNH Capital. The re-branding effort is designed to reinforce with dealers and customers the ties to CNH Global.