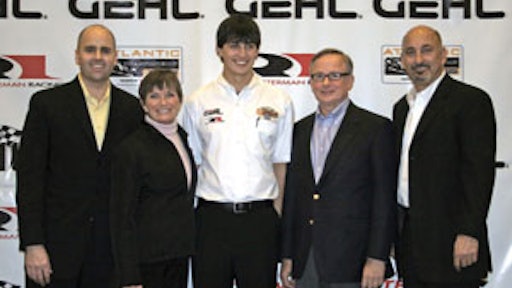 Ennis Paint acquires TMT-Pathway's marking business
Ennis Paint Inc., Ennis, TX, has acquired TMT-Pathway's pavement marking business from Jackson Products Inc., according to John Anderson, president and chief executive officer of Ennis Paint.
Anderson said Ennis Paint will integrate TMT's materials production business into its own operation and has taken possession of TMT's Salem, OR, plant. He said all production from TMT's Los Angeles plant is being moved into other Ennis Paint facilities.
TMT-Pathway retains its equipment division, which includes highway line striping trucks, stencil trucks, and a variety of thermoplastic application equipment.
Blaw-Knox seeks contractor support for 75th anniversary
Ingersoll-Rand Co. Ltd., Davidson, NC, is seeking help from contractors as it prepares to celebrate the 75th anniversary of Blaw-Knox, which Ingersoll Rand purchased in 1995.
In 1931, Blaw-Knox introduced the Ord Finisher for asphalt paving. It was the first paver constructed with ends resting on forms that could be raised or lowered. This technology made it possible for the use of multi-lifts without resetting the forms.
Ingersoll Rand is seeking information on: the oldest Blaw-Knox paver in operation, the oldest Blaw-Knox paver in existence, the most unique application using a Blaw-Knox paver, the most unique jobsite on which a Blaw-Knox paver was used
Contractors and dealers also are encouraged to submit unique stories or experiences with Blaw-Knox or Ingersoll Rand paving equipment.
Submissions can be entered on the 75th anniversary website, ir-bk75.com. Prizes will also be awarded to those whose stories are used during the celebration.