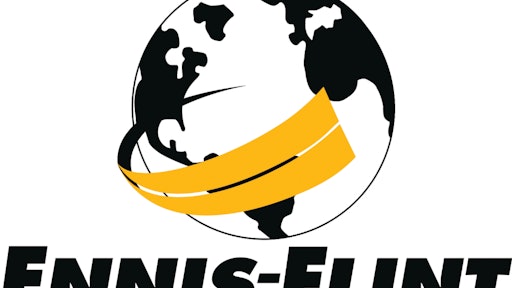 Two of the industry's leading pavement marking companies have agreed to merge, forming a new organization. Ennis Traffic Safety Solutions and Flint Trading Inc. have merged to form Ennis-Flint, according to the announcement by Bryce Anderson, CEO of Ennis Traffic Safety Solutions and Steve Vetter, CEO of Flint Trading Inc.
Vetter has been named CEO of Ennis-Flint and Matt Soule has been named Chief Financial Officer of the combined company. Anderson retains his position as chairman of the board of directors. Brazos Private Equity Partners maintains its significant equity ownership in the new company.
Ennis-Flint has already began to integrate its operations but will continue to operate out of corporate offices located in Dallas, Texas and Thomasville, North Carolina.
The merger is expected to be complete by the second quarter of 2012.
Wacker Neuson Ends Contract with Gehl Corp.
Effective at the end of 2011 Wacker Neuson Corp., Menomonee Falls, WI, ended its long-standing agreement with Gehl Corp., West Bend, WI. Wacker Neuson had been the exclusive manufacturer of Gehl- and Mustang-branded compact excavators and all wheel steer loaders since 1999.
"The termination of the Gehl contract is consistent with our strategy in North America to focus resources and products on the further development of the Wacker Neuson brand for its unique and extensive combined product offering of Compact Equipment as well as Light Equipment," said Christopher Barnard, president and CEO of Wacker Neuson Corp. "This increased focus on this broad product range will enhance our ability to better support Wacker Neuson's extensive North American distribution system."
Barnard says that since 2008 Wacker Neuson's compact excavators, articulated wheel loaders, all wheel steer wheel loaders and dumpers have been offered through an extensive and growing network of Wacker Neuson independent dealers.
Wacker Neuson is a global manufacturer of light and compact equipment including compact track and wheeled excavators, articulated and all wheel steer wheel loaders, plates, rollers, and more.
2013 National Pavement Expo Returns to Nashville
After visiting Memphis, TN, earlier this year National Pavement Expo will return to the Nashville Convention Center in downtown Nashville for thew 2013 event.
NPE 2013 will be held Jan. 22-26. Additional information will be available at www.nationalpavementexpo.com as it becomes available.