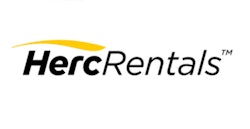 Hertz Equipment Rental Corporation (HERC), a wholly owned subsidiary of The Hertz Corporation, has officially opened its first HERC Equipment Sales location in Orlando, FL. Multiple lines of equipment are on offer, including earthmoving, aerial, material handling, air compressors, compaction, power generation and trucks. All equipment is immediately available in HERC-Certified "Ready to Work" condition. The equipment for sale can also be viewed online at: https://hertzequipus.hertzequip.com/Sales/Location/9015.
"We are enhancing our used equipment processes and offering for retail buyers, one of our primary used equipment sales channels," said Robert G Cowing, division vice president sales, North America, Hertz Equipment Rental Corporation. "The new HERC Equipment Sales location offers customers a wide range of meticulously inspected equipment at very attractive prices, and all items are immediately available to put to work."
"All equipment has been purchased direct from industry-leading manufacturers and maintained by Hertz Equipment Rental professionals at or above manufacturer standards," Cowing continued. "We chose to open our flagship used equipment store in Orlando as it is a large metro area where we already have a significant presence. In addition, Florida is a growth market for us, with the economy here steadily improving."
The HERC used equipment showcased at the Orlando location is for sale only and certified as ready to use immediately, eliminating wait times for the customer. All rental equipment is serviced and maintained at or above manufacturer guidelines to ensure optimum performance and longevity. On-site financing from HERC is available, with extended warranties expected early in 2015. Knowledgeable staff is available on-site to assist in the sales process.