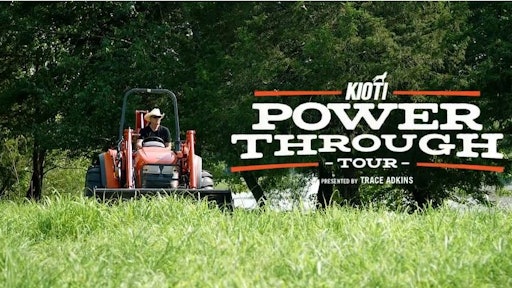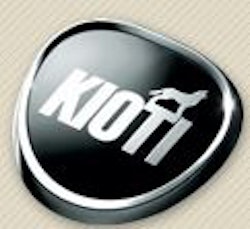 Kioti Tractor's Power Through Tour is a promotion to help benefit the Wounded Warrior Project. Country music star Trace Adkins is partnering with Kioti to give away his personal Kioti DK65 with attached front-end loader and backhoe.
For a $25 donation to the Wounded Warrior Project, Kioti Tractor and Trace Adkins fans alike can enter to win Adkins' autographed Kioti DK65 tractor and attached front-end loader and backhoe. Participants may enter multiple times by donating in increments of $25. Entrants may fill out a submission online, fill out a form at an authorized Kioti Tractor dealer or at the Kioti Tractor booth at events around the country. Contestants must be 18 or older and must be a legal resident of the United States.
The promotion is open for entry on October 1, 2015 and will close on October 19, 2016 at 11:59:59 a.m. EST.  All valid entries will be entered into the drawing for the grand prize. The winner will be announced within 30 days of the end of the Power Through Tour.
Adkins' tractor will be going on "tour" to the following locations during the Power Through Tour:
2015

October 3 – NCSU Ag Day – Raleigh, N.C.
October 20-22 – Sunbelt Ag Expo – Moultrie, Ga.
December 4 – ACC Football Championship – Charlotte, N.C.
2016

February 3-5 – Southern Farm Show – Raleigh, N.C.
February 10-13 – National Farm Machinery Show – Louisville, Ky.
August 16-18 – Penn State Ag Progress Day – State College, Penn.
September 20-22 – Ohio Farm Science Review – London (Columbus), Ohio
Other tour stops will be added at a later date.
Throughout the Power Through Tour, KIOTI Tractor will also be engaging weekly with fans on Facebook for a chance to win Kioti Tractor Merchandise signed by Trace Adkins.