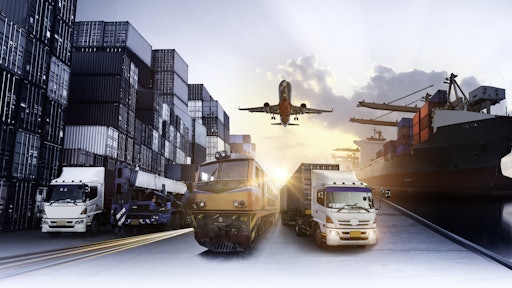 Adobe Stock/Travel mania
On Nov. 10, the Biden-Harris transition announced its "agency review teams." The groups were described as "crafted to ensure they not only reflect the values and priorities of the incoming administration, but reflect the diversity of perspectives crucial for addressing America's most urgent and complex challenges."  
The U.S. DOT team is comprised of 18 members, including several representatives from organized labor, transportation leaders from major metropolitan areas, former Obama administration officials and clean energy advocates. No representatives from system users, nor the transportation design and construction industry, were included. 
The transition team has significant representation from urban transportation, public transportation and labor, and is led by by Phil Washington, chief executive of the Los Angeles County Metropolitan Transportation Authority (L.A. Metro). 
Jim Tymon, AASHTO's executive director, congratulated the president-elect and praised the broad perspectives assembled for the USDOT review team.
"Transportation infrastructure has traditionally been a cause that unites, and state DOTs look forward to working with the Biden-Harris administration and Congress on addressing a number of pressing issues, including passage of a robust, multi-year surface transportation bill next year and a sustainable solution to solvency of the Highway Trust Fund," Tymon said.
The other members include:
Dave Barnett, director of pipeline and gas distribution for the United Association of Plumbers and Pipefitters of the U.S. and Canada
Austin Brown, executive director of the Policy Institute at the University of California-Davis
David Cameron, assistant director of the rail conference for the International Brotherhood of Teamsters
Florence Chen, a strategy consultant with Generate
Brendan Danaher, government affairs director for the Transport Workers Union of America/AFL-CIO
Paul Kincaid, director of the Association of Former Members of Congress
Gabe Klein, a co-founder and partner of mobility firm Cityfi
Jeff Marootian, director of the District of Columbia Department of Transportation
Therese McMillan, executive director of the Metropolitan Transportation Commission of the San Francisco Bay Area.
Bradley Mims , president and CEO of the Conference of Minority Transportation Officials
Robert Molofsky, a labor/employment law attorney and transit policy expert
Patty Monahan, a commissioner with the California Energy Commission
Mario Rodriguez, executive director of the Indianapolis Airport Authority
Rear Admiral Mike Rodriguez (Ret.), superintendent of the Texas A&M Maritime Academy
Nairi Tashjian Hourdajian, vice president-communications with branding firm Figma
Polly Trottenberg, commissioner of the New York City Department of Transportation
Vinn White, senior transportation advisor to New Jersey Governor Phil Murphy