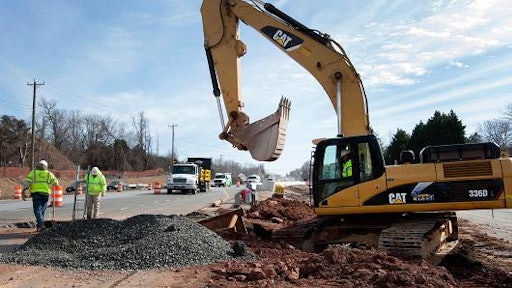 President Donald Trump's advisory committee on infrastructure submitted a one-page proposal last week outlining a broad plan for generating $1 trillion in investment over the next decade, according to a source familiar with the document.
The document attempts to fill one of Trump's key campaign pledges for boosting economic growth. The committee sent it to the White House on Friday, the person said, and it resembles the single page of bullet points that the administration released last month on tax reform.
Included in the one-page proposal was recommendation to establish an infrastructure "bank" to help vet and fund projects.
On Monday, Transportation Secretary Elaine Chao promised that the president would be releasing his principles for infrastructure investment within the next few weeks. Another source familiar with the process said the administration hopes Congress will draft legislation by the third quarter.
"We are fortunate to have a president who understands the challenges of infrastructure, perhaps more than any other leader in recent memory," Chao during a conference at the U.S. Chamber of Commerce to kick off Infrastructure Week, a meeting of business executives and labor leaders. "He has made revitalizing, repairing and rebuilding our country's infrastructure one of his top priorities."