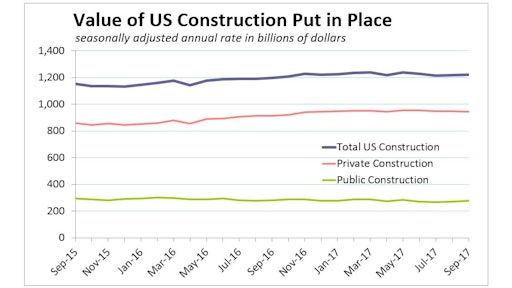 Data: US Department of Commerce
The total value of U.S. construction put in place in September rose just 0.3% for the month to a seasonally adjusted annual rate of $1,219.5 billion. Monthly estimates by the U.S. Commerce Department show actual spending year to date (not seasonally adjusted) of $917 billion, 4.3% more than the first nine months of 2016.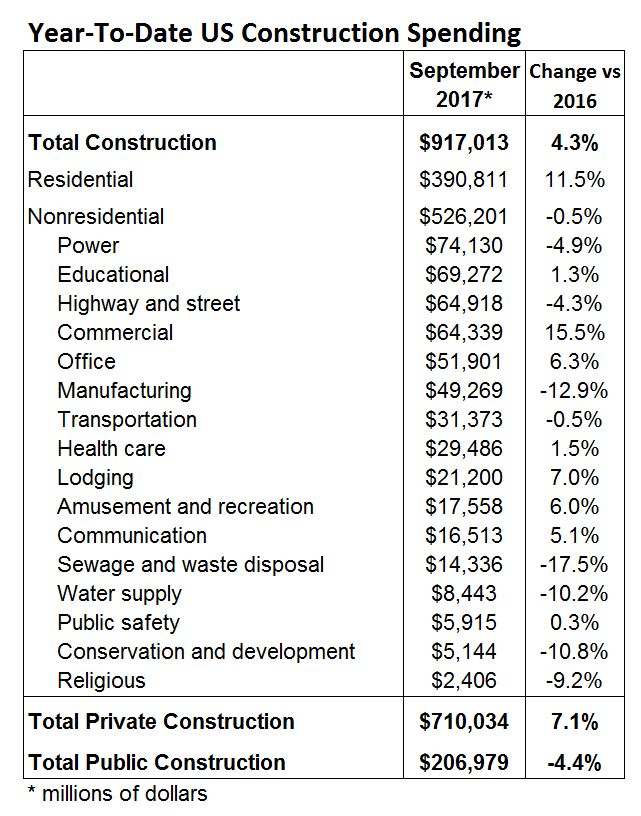 Actual spending year to date (not seasonally adjusted) of $917 billion is 4.3% more than the first nine months of 2016.September data were likely impacted by the hurricanes, which disrupted building activity in Texas, Florida and other parts of the South during August and September.
But hurricane damage may have boosted public construction spending. Total public construction outlays rose 2.6% in September, with public spending for power projects jumping 11.0% and outlays for conservation and development surging 12.6%. The conservation and development category includes outlays for dams, levees and jetties. Public spending for highway and street projects rose 1.1% during the month and spending for transportation projects rose 5.0%.
Hurricane influence is apparent when comparing the year-to-date performance of public-spending categories that grew in September.
The Wells Fargo Economics Group reports that, within public construction spending, outlays for state and local government projects rose 2.5%, while outlays for federal projects increased 3.4%. It marks the first increase for federal government construction spending since May and is only the second increase in the past six months.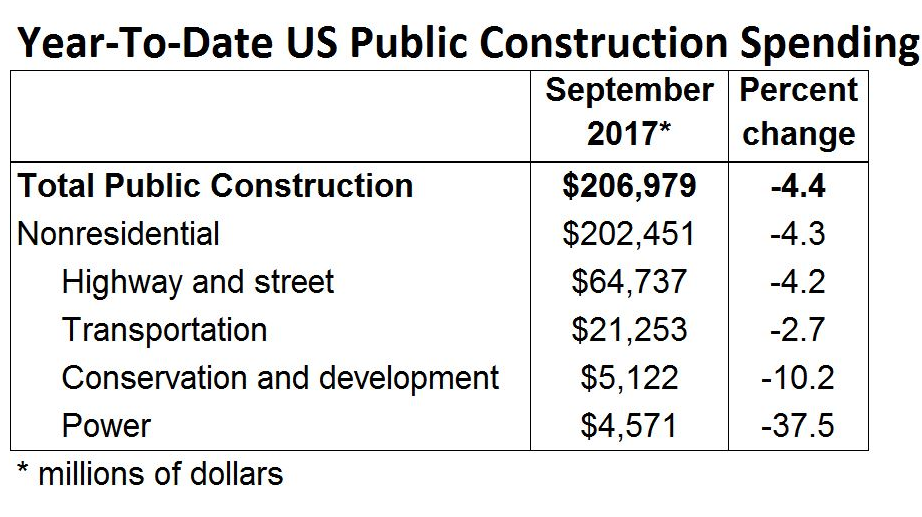 Hurricane response appears to have fueled a 2.6% September increase in total public construction spending despite longer-term trends toward reduced government spending.
Overall construction spending in the private sector fell 0.4% in September, with spending on nonresidential projects falling 0.8% and spending for residential construction unchanged. Oddly enough, spending for both single-family and multi-family construction rose modestly in September, climbing 0.2% and 0.6%, respectively. Spending on home improvements tumbled 0.6%, however. That drop will likely reverse in coming months, as hurricane-damaged homes are repaired.
Private nonresidential construction has seen persistent weakness with reduced spending for manufacturing projects accounting for much of the recent slide. Total private spending on manufacturing construction year-to-date is down 13.0% compared to the same period in 2016. Wells Fargo's reports that, within manufacturing, most of the drop has been in construction of new petrochemical facilities, which had surged around the middle of the decade but have since pulled back considerably.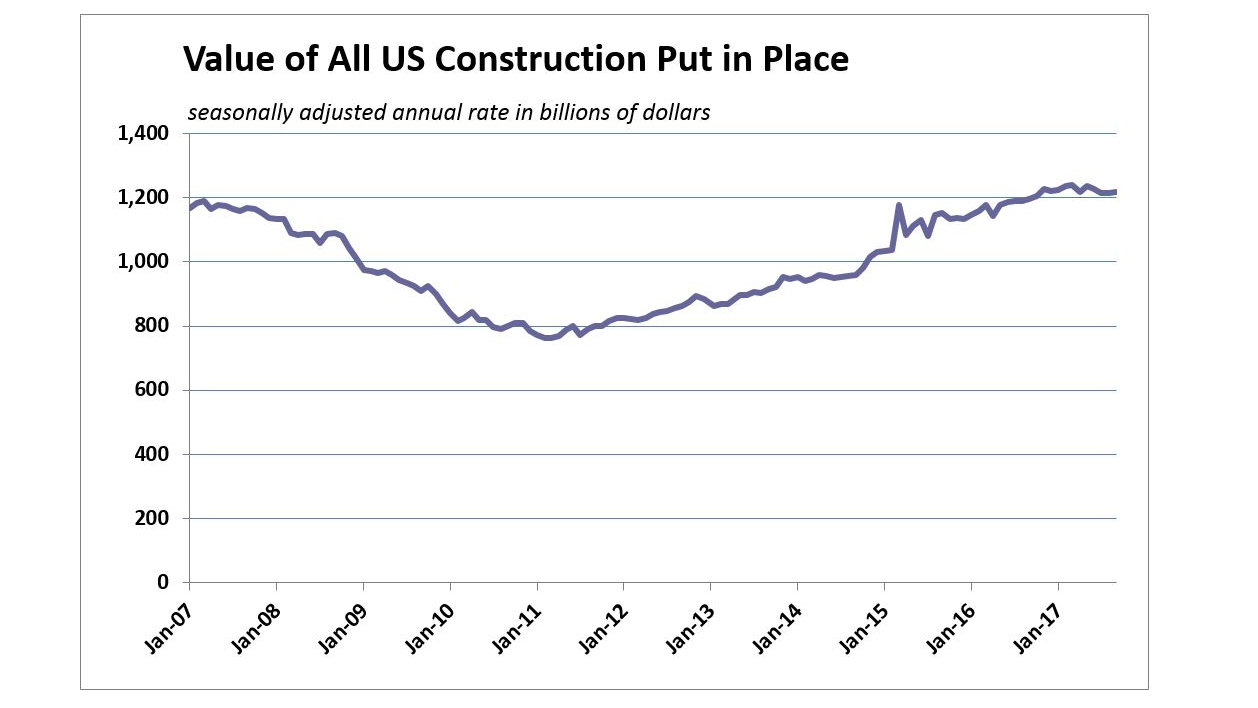 The value of total U.S. construction put in place exceeds the 2007 peak for the first time since the start of the recession.Data: US Department of Commerce