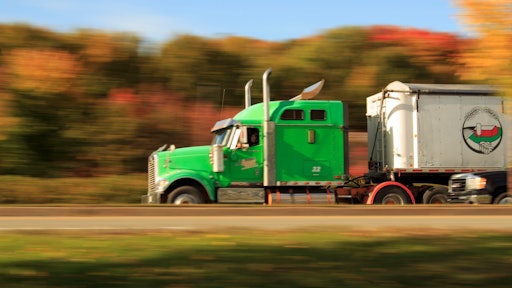 The Trump administration is taking steps to help ease truckers into new electronic logging requirements that are set to take effect next month.
Officials said they are prepared to push ahead with the contentious new rule, which will require truck drivers to use electronic logging devices instead of paper logs to track their driving hours starting Dec. 18. The devices connect to the vehicle's engine and automatically record driving hours.
But the administration will offer a nearly four-month window for truckers to start complying with the rule.
From Dec. 18 to April 1, any truck drivers who are caught without an electronic logging device will be cited and allowed to continue driving, as long as they are in compliance with hours-of-service rules.
Any violations incurred during that time period will not count toward a company's safety record, officials said. Normal enforcement of the regulation will resume after April 1.
Read more from The Hill.